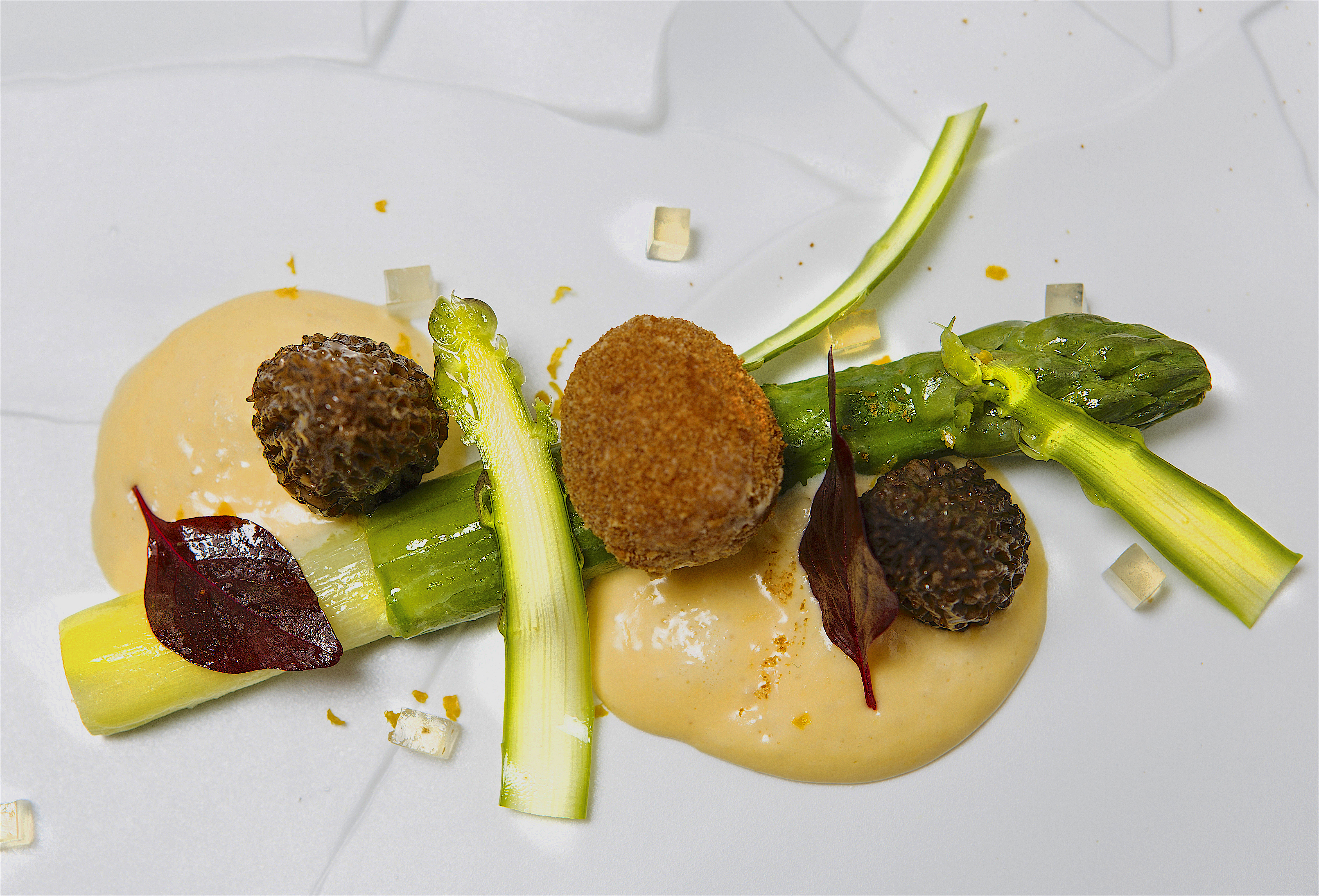 Restaurant Alan Geaam is one of the best new restaurants in Paris in 2017, and one of the reasons it's so good is that you've probably never heard of Geaam before. That's because this amiable, hard-working chef spends all of his time in the kitchen instead of grooming a big ego with public relations like too many other Paris chefs these days. Instead, Geaam, a gentle, shrewd, self-taught chef who was born forty-two years ago to Lebanese parents living in Liberia, is one of the quiet men (and women) of Paris gastronomy. I've loved his cooking ever since an initial discovery at L'Auberge Nicolas Flamel, the first Paris restaurant Geaam owned, and have watched his cooking become more and more inventive and appealing as he's opened two other popular Paris bistros, AG Saint-Germain and AG Les Halles.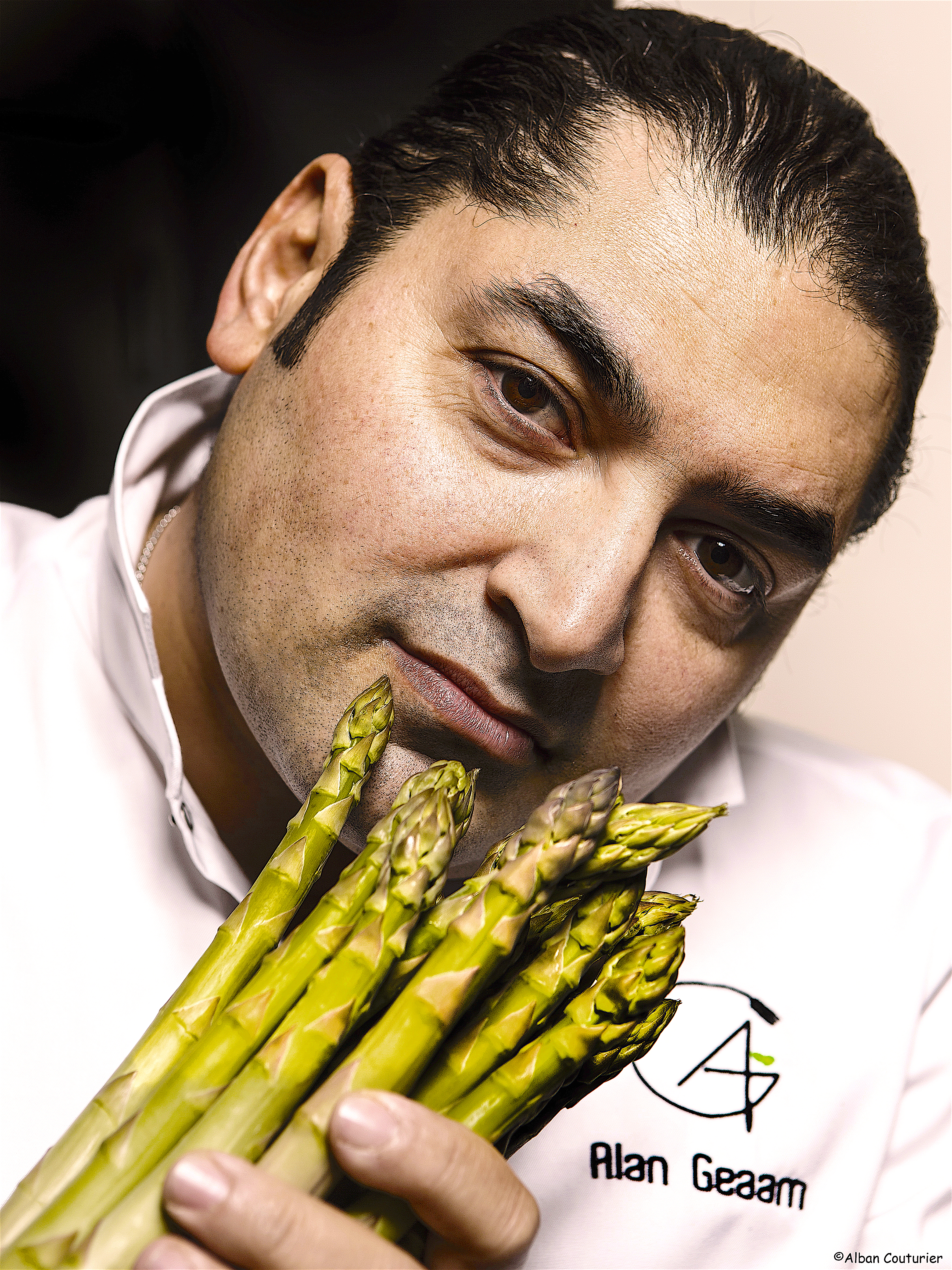 "The reason I cook is to make people happy," says Geaam, who has thus far eschewed becoming a brand-name chef in an age of food-television celebrities and ego-driven gastronomic personnages. To wit, Geaam is not one of those chefs who speak in over-coached talking points but is instead warm and off-the-cuff.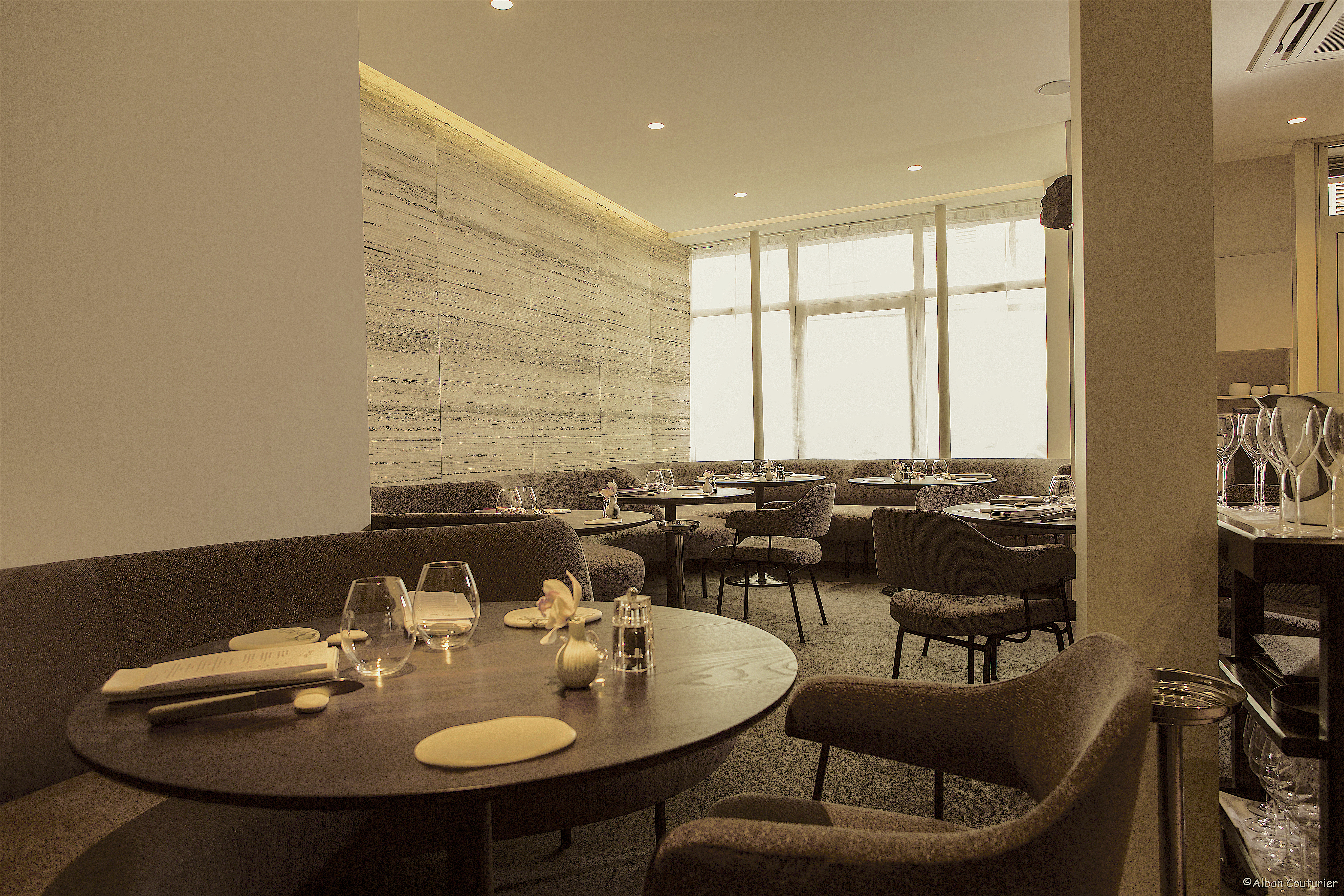 His new place occupies the former premises of chef Akrame Benallal's old restaurant in the quiet rue Lauriston just beyond the Arc de Triomphe in a part of the city where upmarket restaurants are assured of a good trade at noon by business lunches and a reliable clientele in the evening from nearby hotels and locals in an affluent part of Paris. This part of town  has thus far been overlooked by the rising new generation of chefs who have been so dramatically renewing the city's gastronomic laurels, probably because the rents are so lofty but also because the natives are generally older and have a decided preference for classical French cooking. Now that looks set to change.
But was this location a gamble for Geaam? "I don't think so," the chef told me when we chatted before dinner. "I think Parisians in general are adventurous diners, and that the clientele in this quartier will respond my take on relaxed modern French haute cuisine, because these people are worldly and know good food."
Eye-balling Geaam's short menu–he offers three tasting menus composed from the two starters, two main courses, a cheese course from the renown cheese-monger Bernard Antony in Alsace, and two desserts, which can be ordered as three, five or seven courses, plus hors d'oeuvres and petit fours,  Everything that night looked good, but I have long since developed a great wariness about tasting menus, which inevitably take too long and either over or under feed you. So Bruno and I decided on the five course menu.