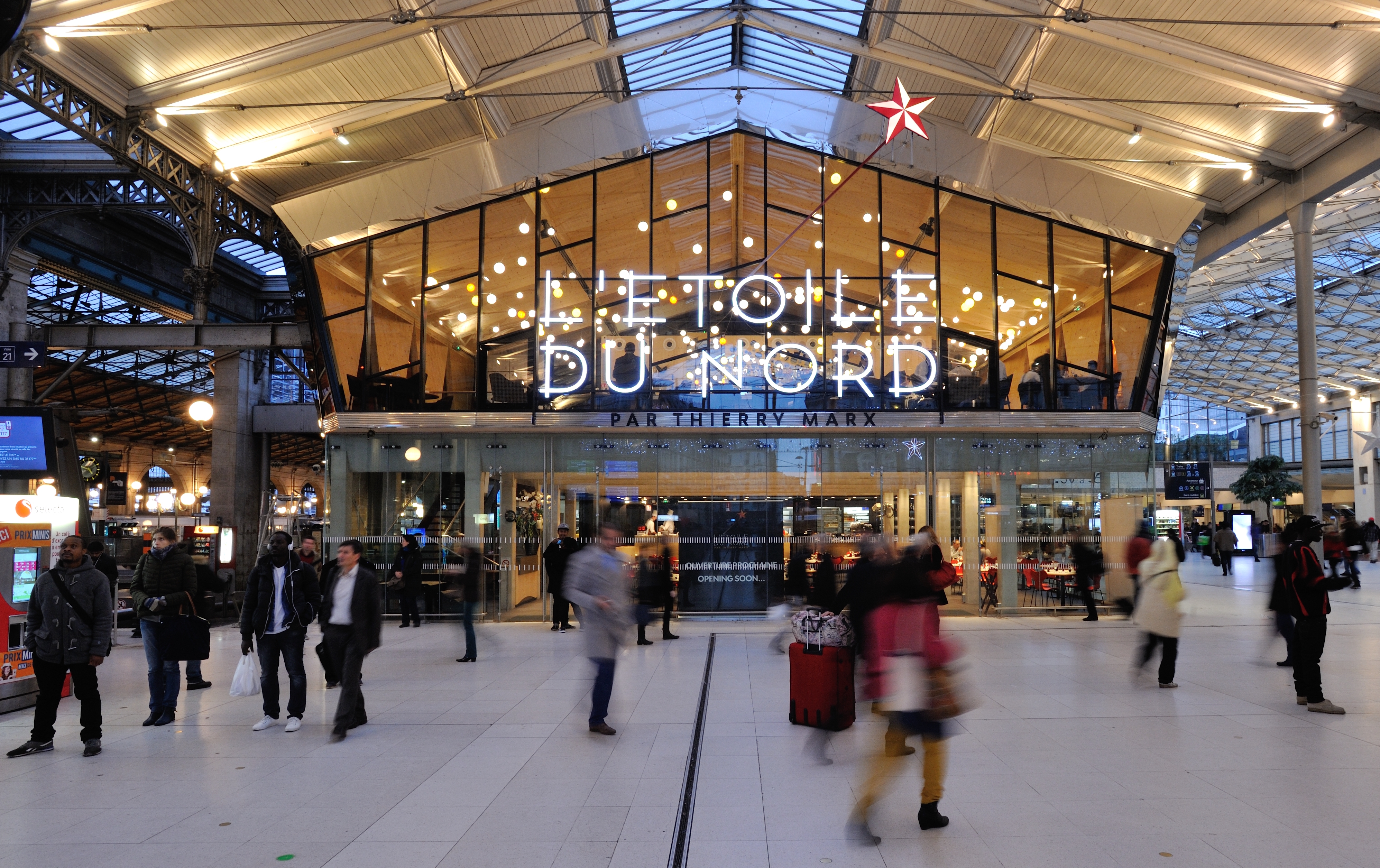 L'Etoile du Nord, the new brasserie at the Gare du Nord in Paris, one of the world's busiest train stations, represents an admirable attempt to respond to the perennial challenge of feeding large numbers of people good honest food in a hurry and for a reasonable price. Chef Thierry Marx, who has two Michelin stars at his restaurant Sur Mesure, is the restaurant's consulting chef, and given his background, he knows something about feeding the average man or woman in the street, to say nothing of the 700,000 people who pass through the Gare du Nord everyday.
This is because Marx grew up in Belleville, the northern Paris district that even in the face of galloping gentrification remains one of the world's most wonderfully diverse urban neighborhoods. It's so much of a global tapestry of different ethnicities, in fact, that Marx once told me he didn't really know much about real 'French' food–you know, boeuf bourguignon and blanquette de veau, until he did his military service. This is because in his family of Polish Jewish origins, "We ate to eat–lots of potatoes and in a hurry. We were working too hard and had too little money to spend time doing anything ambitious in the kitchen. So the only sort of gastronomic experiences I had before the army were the Asian and North African street food I ate with my friends."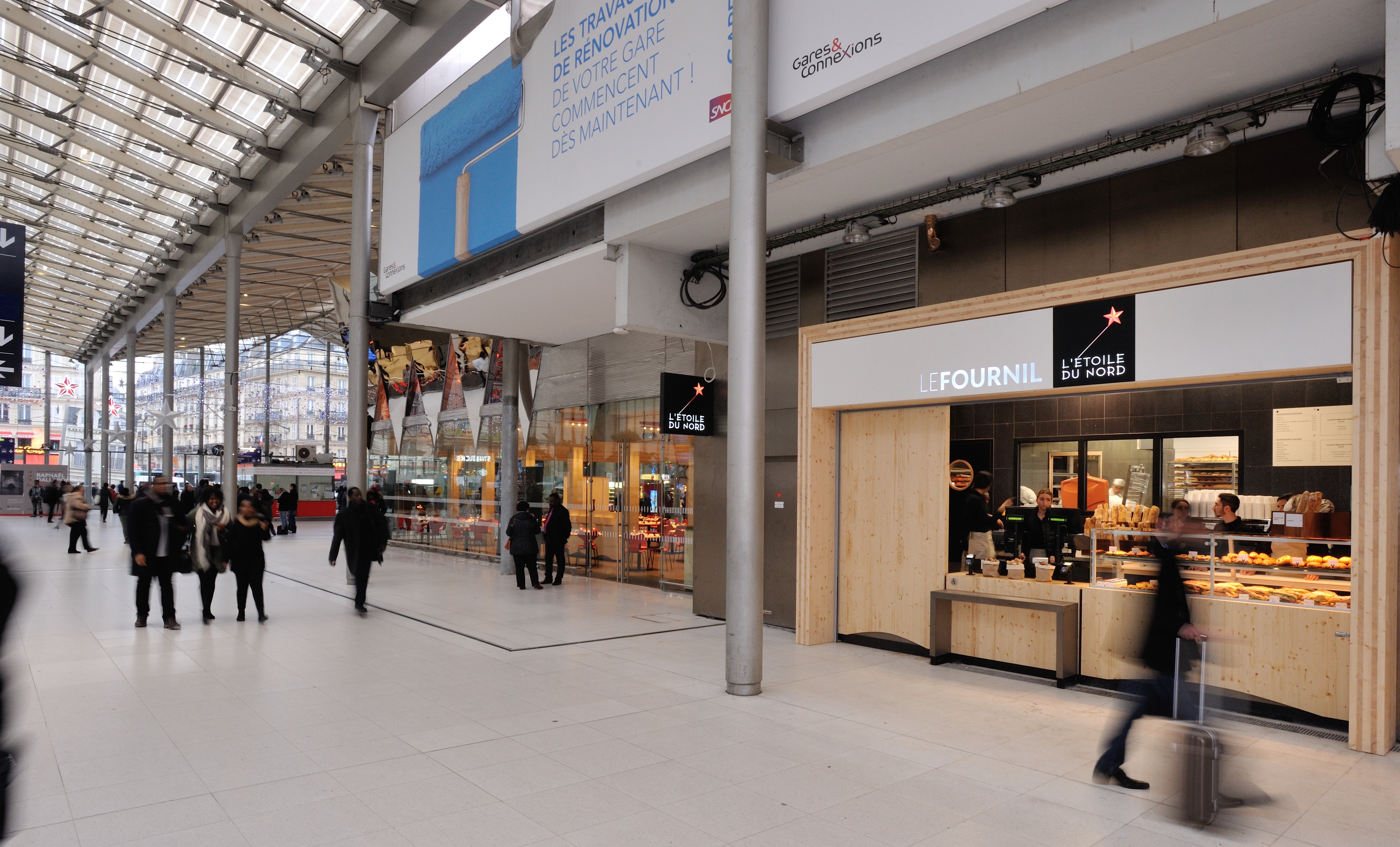 Perhaps in a poignant recognition of the fact a large number of the people passing through the Gare du Nord of a given day don't have 20 Euros, much less ten, to spend on a meal, Marx added a takeaway sandwich counter to the brasserie project, Le Fournil (The Oven), which bakes fresh bread all day long and uses it to prepare good sandwiches, including a very good one of smoked salmon, cream cheese and candied lemon for 6.80 Euros.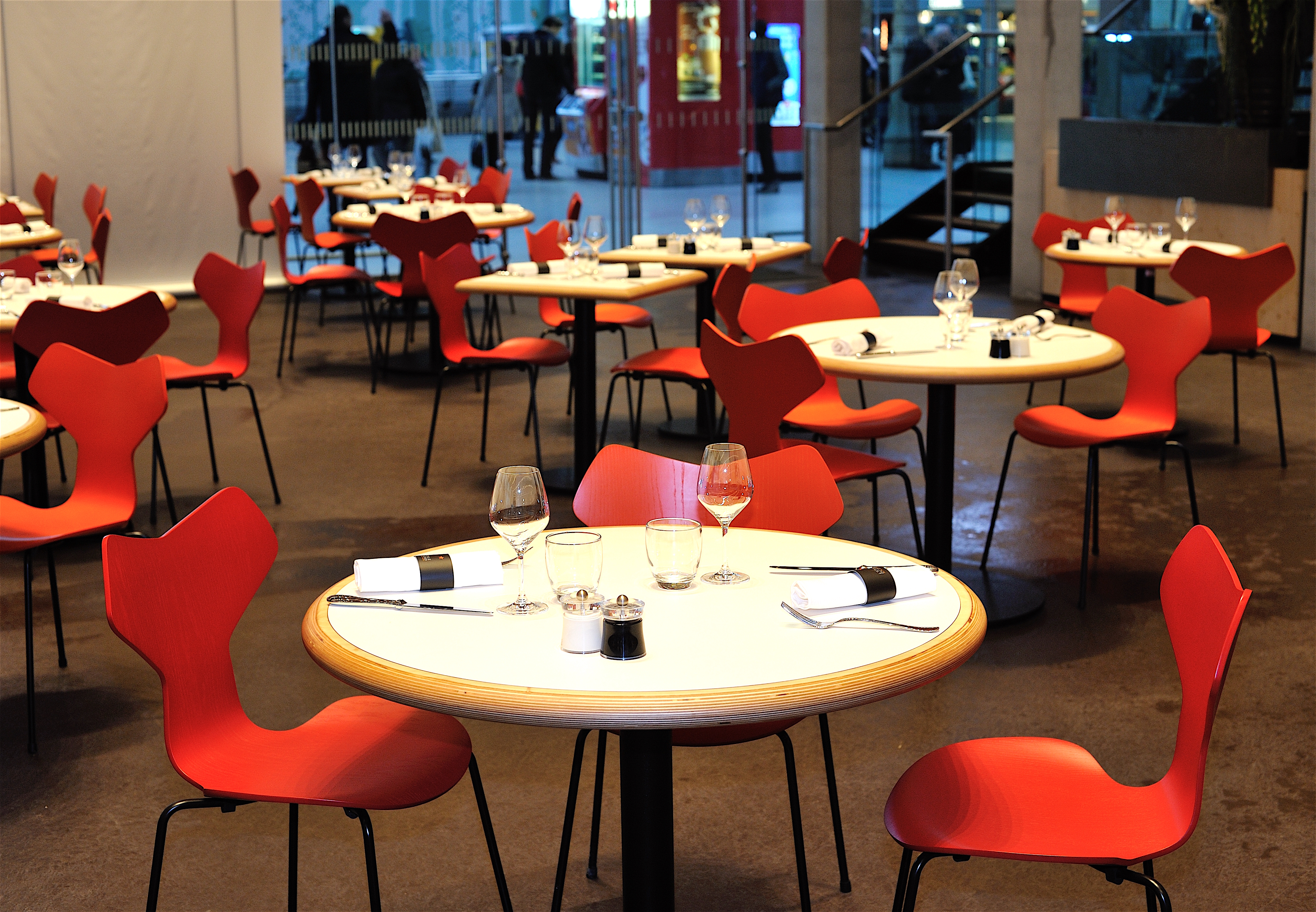 The main dining room is a simple, sort of Nordic feeling space with red butterfly chairs, oak-edged white tables, an open kitchen, and a friendly young staff, many of whom are trainees in Marx's commendable restaurant-work training program to help young unemployed Parisians develop job skills.