Alec Lobrano's Ten Favorite Meals of 2015
December 28, 2015
On the eve of a new year, please receive this post as an expression of my gratitude for the huge privilege of good health, lots of travel to slack my insatiable curiosity and discover so many wonderful new chefs, kitchens, and foods, and also the pleasure of writing for so many superb publications. Among ever so many good ones–and believe me, I count my blessings, these were my ten favorite meals in 2015.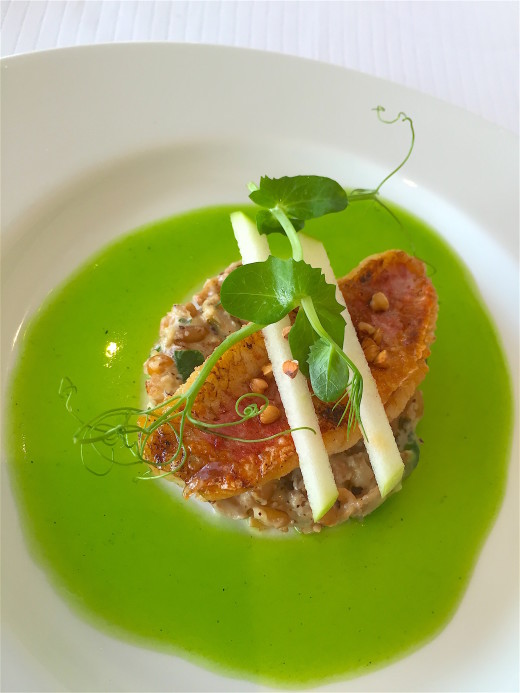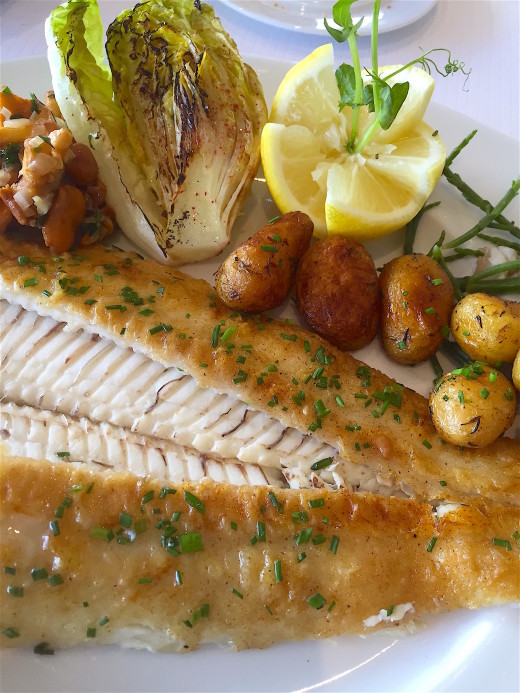 France
Le Crouzil, Plancoët
In Brittany, the pretty little town of Plancoët is best known for its mineral-water, which shares a name with the town and displaces national brands on the tables of the proudly locavore province's best tables, like the exceptionally pleasant Le Crouzil. This family owned Michelin one star table is one of Brittany's best tables, and it shows off how French culinary tradition is so artfully perpetuated from one generation to the next, since Maxime Crouzil has subtly brightened and lightened the excellent dishes once prepared by his father. Le Crouzil is a great lunch destination during a tour of Brittany, and if the menu evolves according to the seasons, the 60 Euro 'Elegance' prix-fixe is consistently one of the best buys in France. Highlights of a recent meal included an hors d'oeuvre of grilled rouget (red mullet) on a bed of spelt risotto in a green apple and herb jus and a perfect sole meunière with roasted baby potatoes and sautéed mushrooms. 20 Rue des Quais, Plancoët, Tel. (33) 02-96-84-10-24, www.crouzil.com Lunch for two $140.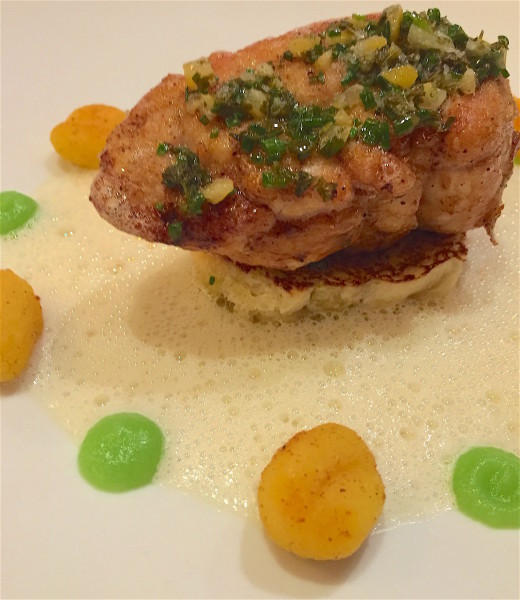 http://www.crouzil.com
JY's, Colmar
The best destination for an overnight trip out of Paris this winter is the lovely old town of Colmar in Alsace. That's because the superb Musée Unterlinden has just reopened after a major expansion and renovation (you can read more about that in a little article I wrote for the New York Times http://www.nytimes.com/2015/12/10/t-magazine/travel/colmar-france-museum-makeover.html?rref=collection%2Fsectioncollection%2Ft-magazine&action=click&contentCollection=t-magazine&region=stream&module=stream_unit&version=latest&content Placement=2&pgtype=sectionfront):  and also because even with a Michelin star chef Jean-Yves Schillinger's restaurant JY's is one of the most underrated tables in France. My blog post on this excellent restaurant:  https://www.alexanderlobrano.com/restaurant-reviews/jys-a-and-wistub…-visit-to-colmar/ 17 Rue de la Poissonnerie, Colmar, Tel. (33) 03-89-215-360. Open Tuesday to Saturday for lunch and dinner. Prix-fixe menus 43 Euros, 64 Euros, 92 Euros, average a la carte 100 Euros. www.jean-yves-schillinger.com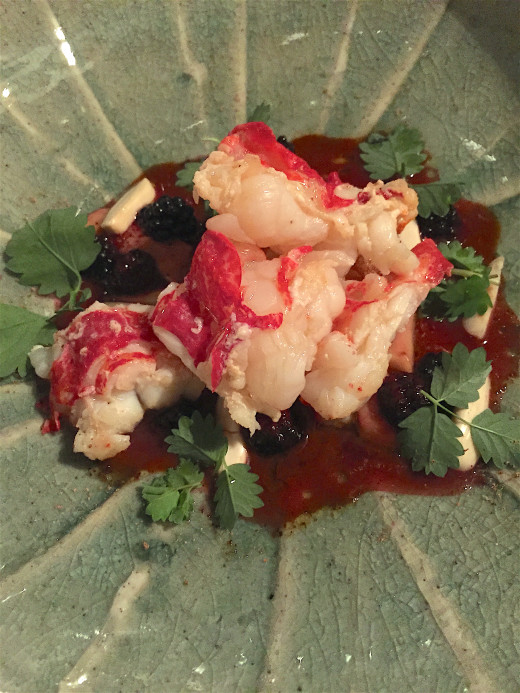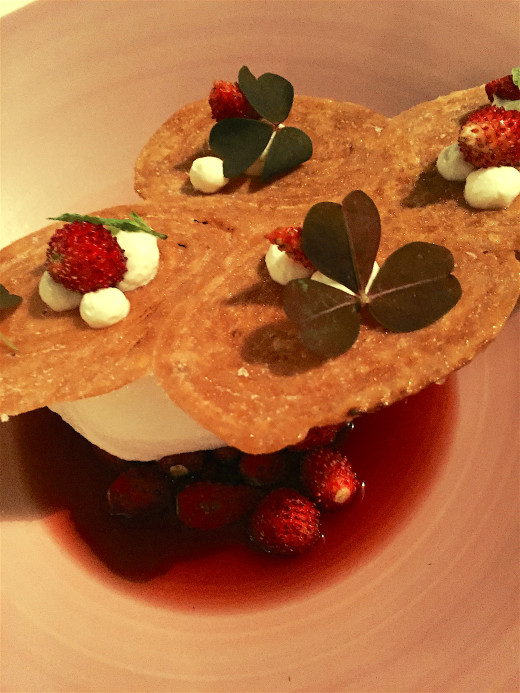 Paris
Le Grand Restaurant
Chef Jean-François Piège's new restaurant launches a whole new era in French haute cuisine cooking. Here's what I had to say about it in the New York Times: http://www.nytimes.com/2015/10/05/t-magazine/paris-restaurants-new-fall-menus.html 7 rue d'Aguesseau, 8th Arrondissement, Tel. (33) 01-53-05-00-00. Menus à 80 € (lunch), 110, 190 et 245 €. A la carte 180-200 €. www.jeanfrancoispiege.com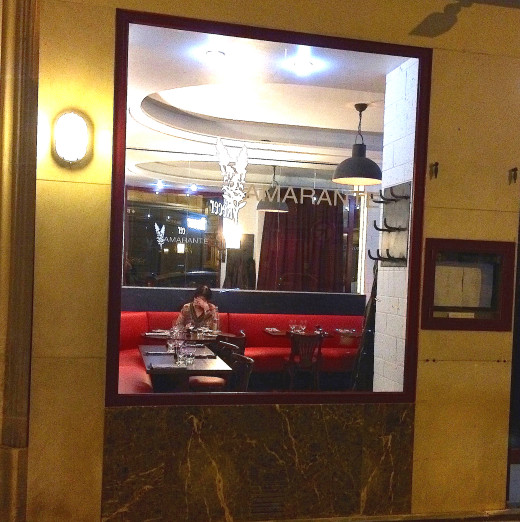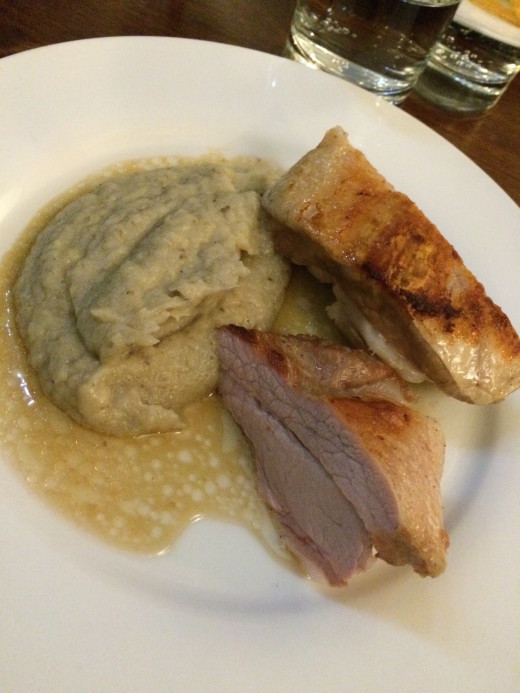 L'Amarante
This excellent bistro in a quiet side street behind the Bastille heralds a delicious renewal of the traditional bistro in Paris. You can read more about it on this blog – https://www.alexanderlobrano.com/restaurant-reviews/lamarante-chef-christophe-philippes-superb-new-bistro-b/ – and also in an article I did on the revival of Paris bistros for the Wall Street Journal: http://www.wsj.com/articles/the-best-new-paris-bistros-1431624971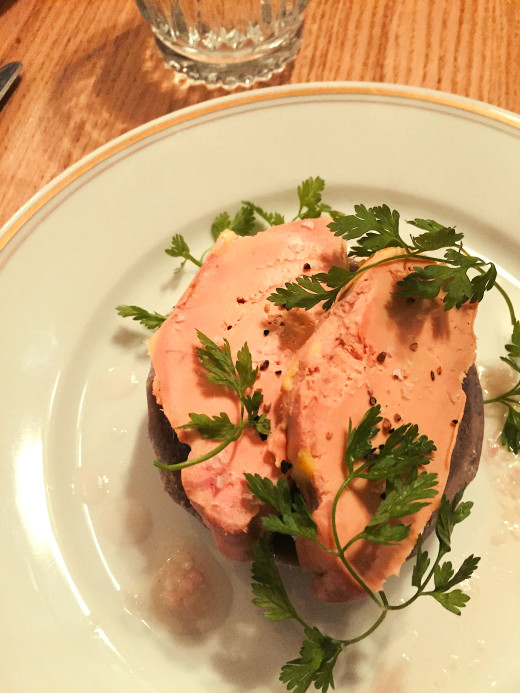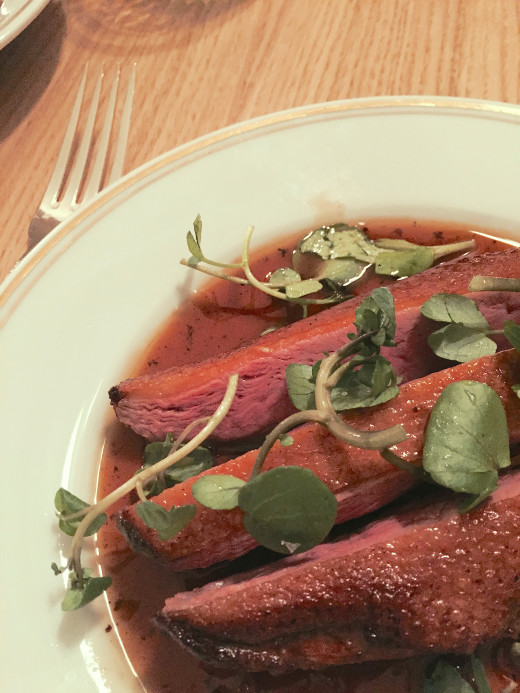 La Bourse et La Vie
My last restaurant meal of 2015 will be with friends at Daniel Rose's superb new bistro de luxe near La Bourse in Paris. I'm really looking forward to it, and if you want to know why, you can read what I said about it on this blog in September: https://www.alexanderlobrano.com/restaurant-reviews/la-bourse-et-la-vie-daniel-roses-excellent-new-bourgeois-bistro-a-b/ 12 rue Vivienne, 2nd Arrondissement, Paris, tel. (33) 01-42-60-08-83, Metro: Bourse, Palais Royal-Musée du Louvre, Quatre Septembre. Open Monday-Friday for breakfast, lunch and dinner. Closed Saturday and Sunday, Average a la carte 45 Euros.
Elsewhere
London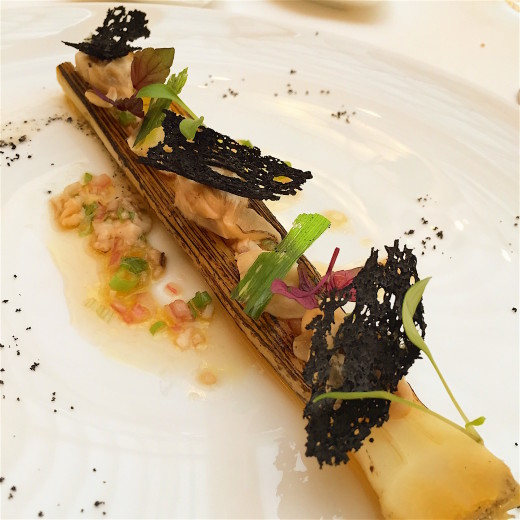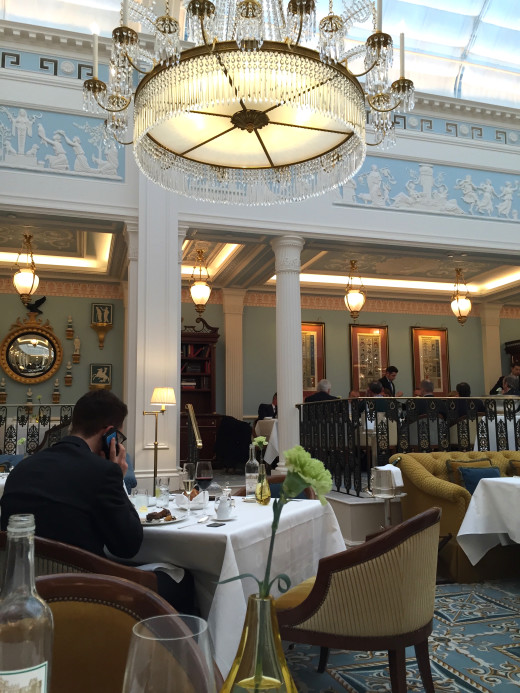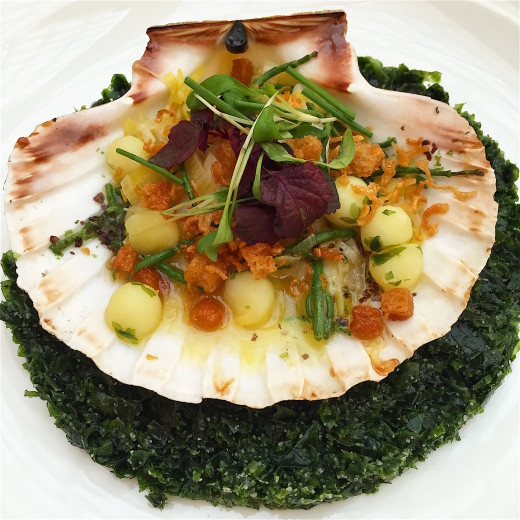 Céleste
London has a spectacular concentration of French culinary talent in its kitchens, including the superbly talented young chef Florian Favio, 32. Favio was sous-chef to Eric Frechon at the Michelin three star Epicure at the Hotel Le Bristol in Paris before he crossed the Channel to take over the kitchen's of the restaurant at the newly renovated Lanesborough Hotel in London. During a superb lunch just before Christmas, I was especially impressed by his immediate mastery of British produce and the way he uses acidulous and acidic tones of taste to make traditional constellations of flavors modern. Here's what I had to say about this meal in the new column (in French) that I am doing for the weekend magazine of Les Echos, the French-speaking world's largest business newspaper: http://www.lesechos.fr/week-end/gastronomie-et-vins/restaurants/021565161592-le-coup-de-fourchette-dalexander-lobrano-la-cuisine-francaise-regne-toujours-a-londres-1185936.php?rhKvJl6ClM9oXl3Q.99  Céleste, Lanesborough Hotel, Hyde Park Corner. Tél. : 00 44 20 7259 5599, www.lanesborough.com Menus déjeuner : 36 et 44 £ ; dîner : 75 et 95 £ ; à la carte environ 80 £.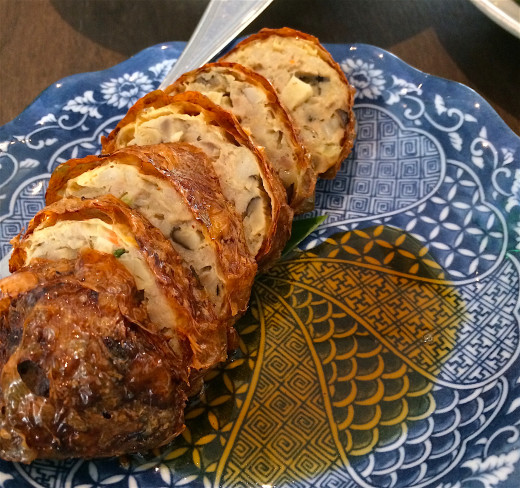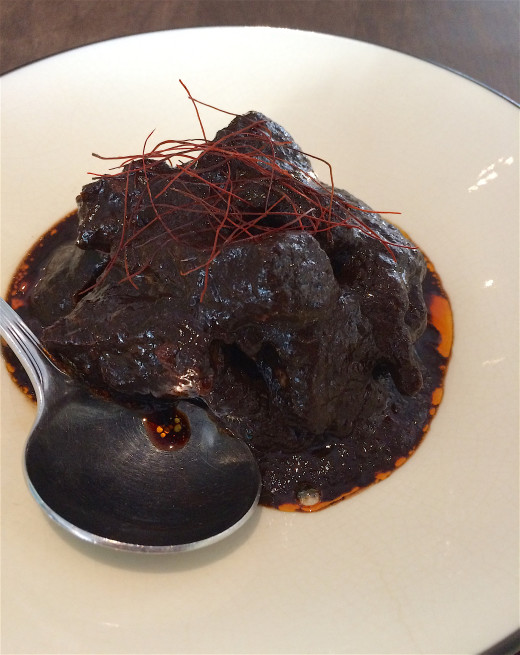 Singapore
Candlenut Café
One of my favorite cuisines in the entire world is Peranakan cuisine, the sublime hybrid born of the Chinese, Malaysian and Indonesian kitchens in Singapore, and I have a constant craving for chef Malcom Lee's buah keluak made with Australian Wagyu beef short ribs. You can read more about the Candlenut Café and the Peranakan kitchen here in a little article that I did for the Guardian in London: http://www.theguardian.com/travel/2015/apr/05/foodie-travellers-peranakan-food-singapore-chinese 331 New Bridge Road, #01-03 Dorsett Residences, Singapore, Tel. 65-8121-4107, www.candlenut.com.sg, Average meal per person $50.00.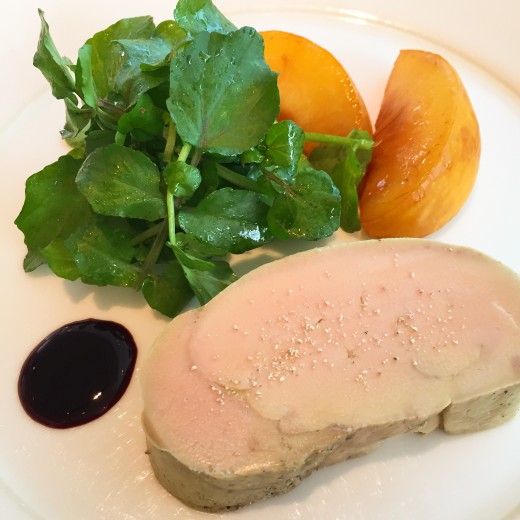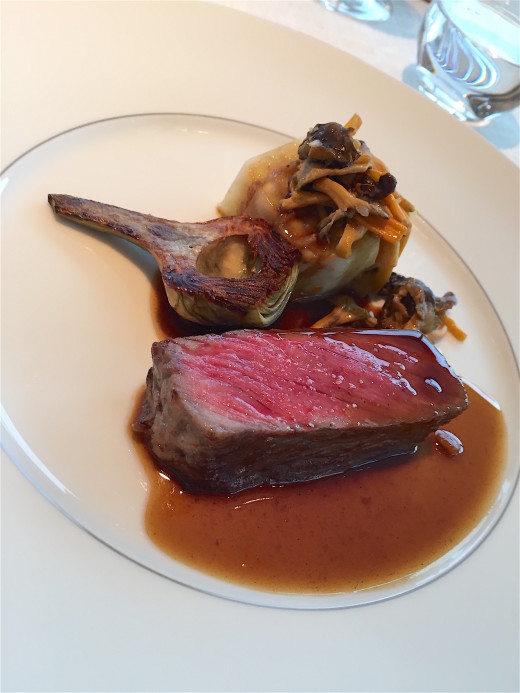 Tokyo
Beige
This remote outpost of Gallic gastro-entrepreneur Alain Ducasse's tentacular internationally branded group of restaurants is located in the chic building on the Ginza in Tokyo that houses the Chanel boutique (it's a collaborative effort, too). At the end of a superb two-week trip to Japan, we devoted our last day to shopping, because Bruno has such a keen eye and insists that it's much more fun when I go with him, and this despite the fact that I am not a shopper. So we shopped and browsed all morning, which is a pleasure in Tokyo, because you end up finding so many exquisite daily-life furnishings—horseradish graters, cedar-wood drinking cups, etc. And then we went to lunch at Beige, because after delighting in the Japanese kitchen and before the inevitable dreariness of successive mediocre meals on Qatar Airways, I thought we needed a good feed to see us through.
All great restaurant meals are as much a success of casting and the right-place-right-time as almost anything else, and as soon as we stepped out of the elevator here, I knew I'd had a good idea. Bruno loved the 'quilted' picture windows overlooking Tokyo; the incredibly charming maître d'hotel, who'd most recently worked in Palm Beach, Florida (hello!) couldn't have been more welcoming; and it was fascinating for us to join Tokyo's ladies who lunch for a meal before we skipped town.
I assumed it would be good, but I did not expect that it would be excellent, and I was very very wrong.
Chef Kei Kojima delivered a superb lunch that reprised almost everything we'd learned about Japanese food during the previous two weeks in terms of differing aesthetics and flavor palates, but still, it satisfied a great neediness for the French food we'd come to crave after a long absence, starting with some of the best foie gras I've ever had with a garnish of quince and watercress and climaxing with
Kumamoto beef with grilled artichokes and one of the most elegant but earthy jus de boeuf I've ever eaten. Bien sur, most people don't go to Tokyo to eat western food, but when a needy moment arises, this is the place to satisfy it, and in more ways than one.
Ginza Building 10F, 3-5-3 Ginza, Chuo-ku , Tokyo. Tel: 81-3-5159-5500  www.beige-tokyo.com/en 
Lunch menus: 5500 Yen, 9000 Yen, 13000 Yen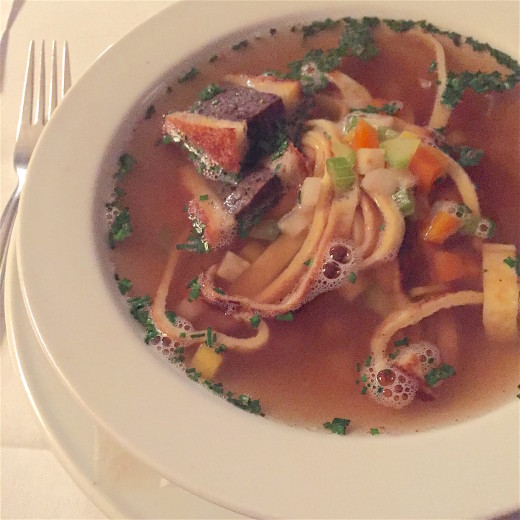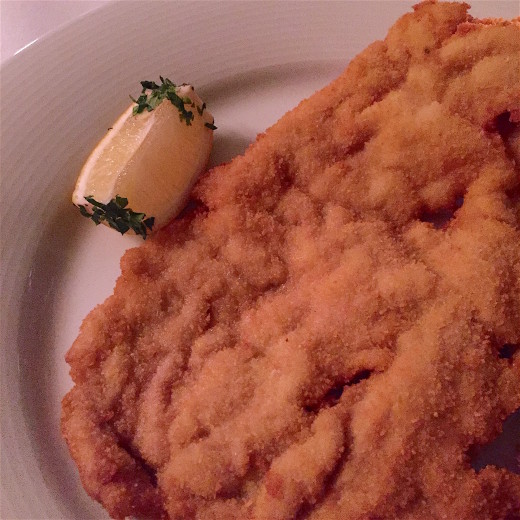 Vienna
Gasthaus Wolf
On a cold rainy winter night in Vienna, we were tired and hungry when we got to this gasthaus, or simple but very popular tavern in a quiet residential neighborhood. Stepping into the 1880 vintage (I'm guessing) room, every table was filled, the walls were decorated with layers of coats hung from huge brass coat hooks, it was warm, and the restaurant thrummed with the great noise of happy conservation and laughter. I've always thought that almost no one does comfort food better than the Viennese, because this is a city that remains unapologetically wedded to its own excellent historically Hapsburg cooking. Oh, sure, they're some trendy new places in town, but that's never what I'm looking for in Vienna. Rather, I want the great dishes of the now invisible but ever present empire that ran from Ukraine to the Adriatic and included Hungary, Slovakia and the Czech Republic. I want exactly what I ate on that raw night with a superb bottle of Heinrich Blaufränkisch 2013: rindsuppe mit zwei einlagen (the richest and best beef bouillon I've ever had with two garnishes, ribbons of fine crepe and blood pudding in pastry) and gebackenes schweinsschnitzel mit erdapfel-gurkensalat (pork schnitzel with potato-and-cucumber salad). Große Neugasse 20, Tel. 43-1-581-1544, Dinner for two $80. www.gasthauswolf.at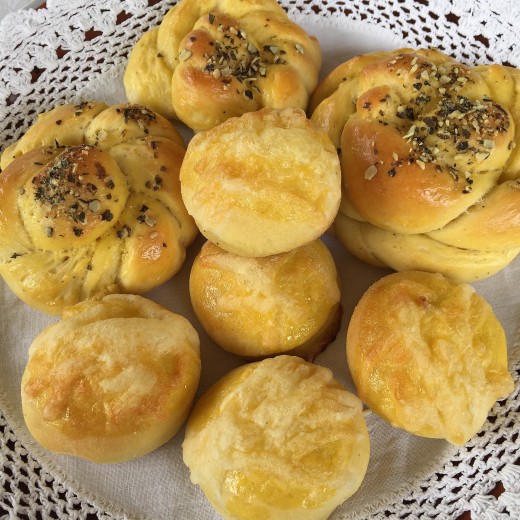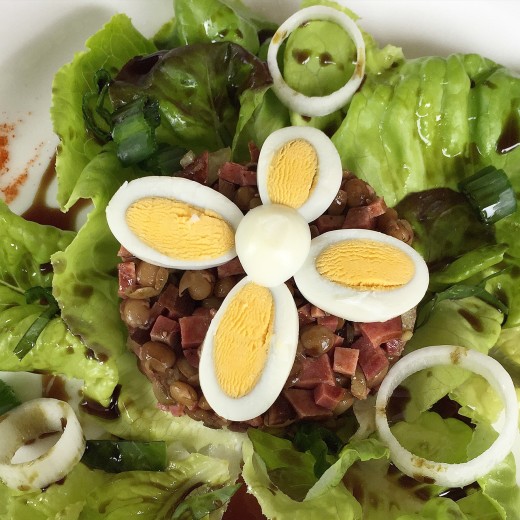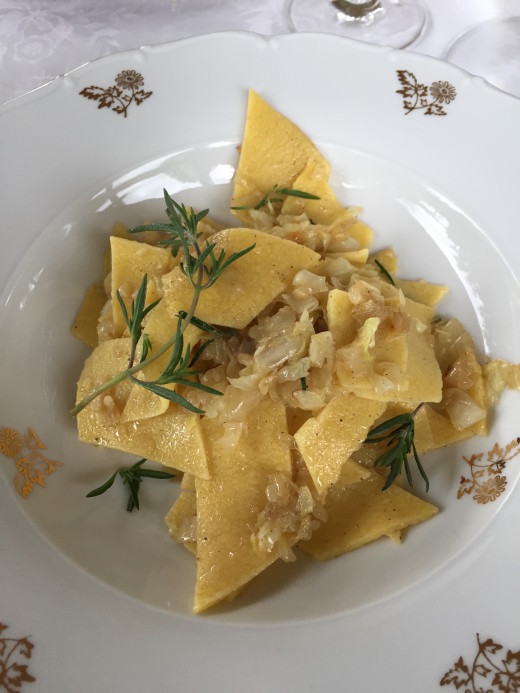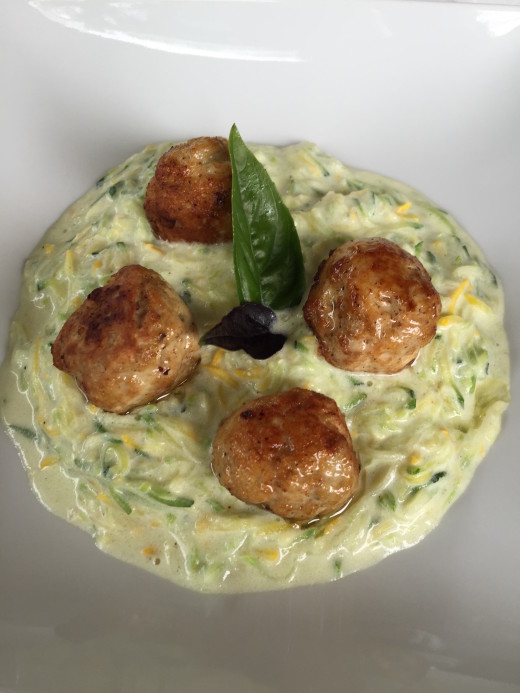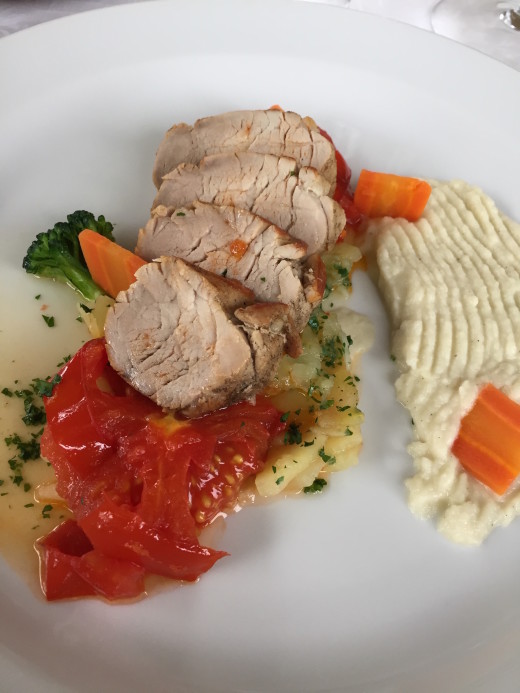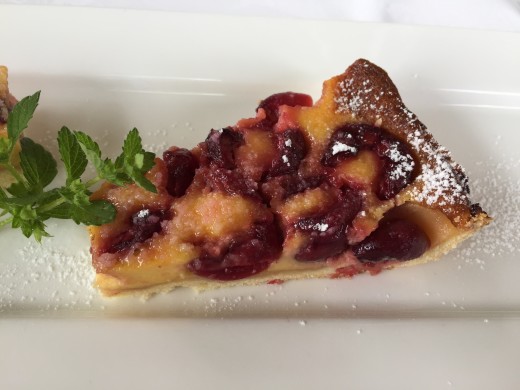 Slovenia
Gostilna Tramšek
Here is an (unedited) excerpt from a story I did for SAVEUR Magazine about my favorite gostilnas in Slovenia; Gostilna Tramšek is the one I like best.
"Most of the best pleasures in life aren't planned, like a nap after a good lunch under a goose-down duvet with the windows open during a summer thunderstorm in central Europe. What made this even better was waking up in Jeruzalem, a perched village originally settled by Crusaders who were seduced by the beauty of this countryside and never made it home.
After the rain, the surrounding vineyards were steaming just before sundown, and I sat on the terrace and listened to the nightingales in the linden trees over a glass of the excellent locally made white Sipon wine before I went to my last supper. On the way to Gostilna Tramšek, a huge stag lunged out of the woods, and when sitting there staring at the magnificent animal until he went away, I realized I already had a lump in my throat.
"How nice to see you again!" said Zonko Sela, the wiry maître d'hotel, sommelier and waiter at Gostilna Tramšek when I walked through the door. "Jelena and me, we knew you'd come back. So tonight, no menu. Okay? Because she's cooked for you." And this a decade after I'd come to this remote inn on the Croatian border for a single meal. I'd never written about this restaurant, or helped them in any other way either. So I ate her sunny yellow rolls, some braided, some round, some garnished with crackling, and a salad of smoked tongue from a big she'd raised and lentils she'd grown. Then Krpice, a type of torn fresh noodle, in a sauce of cabbage braised in butter, and beef stewed with onions in red wine with millet porridge.
"I have been reading a lot since you last come to visit," said Zonko, "And what I learn is that what we've always been doing here is called 'Slow Food." We just didn't know it. And now Jelena's new dish—you know like you she is always thinking about food, and not just in the old way." So he brought me a plate of juicy browned balls of ground chicken on a bed of zucchini hash, or grated zucchini and summer squash cooked in butter and milk with fresh basil, one of the most innocent and delicious things I've ever eaten. And then there was pork roast with kohlrabi puree and finally plum cobbler.
"Please don't wait another ten years to come back, or we might not be here!" Zonko said when he and Jelena walked me to my car. "But you know, Alec, one way or another, we will always wait for you."
You can read the whole article here: http://www.saveur.com/restaurant-hotel-travel-guide-eastern-slovenia
Žerovinci 25b, Ivanjkovci, Tel. 386-2-719-4097. www.gostilnatramsek.si/, Average lunch for two $70
New York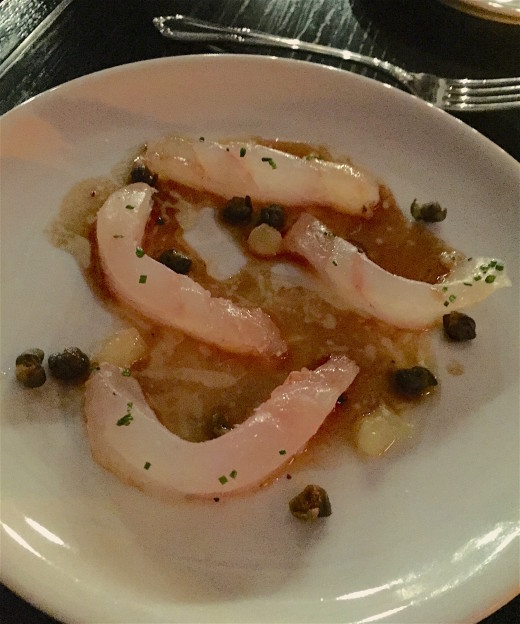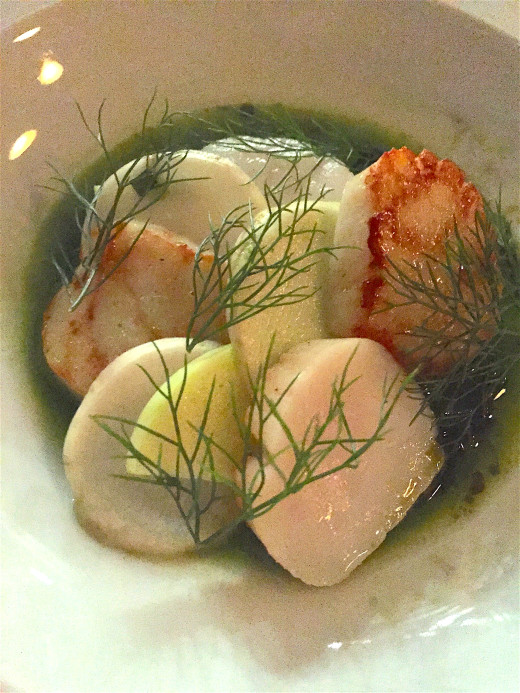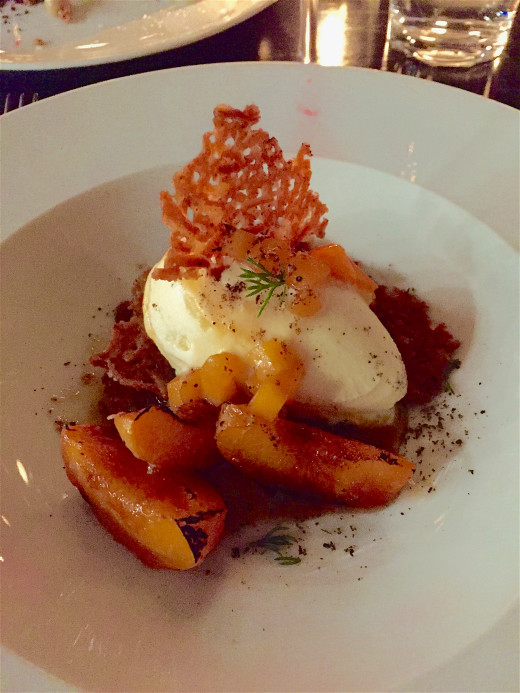 Rebelle, New York
I think the excellent New York Times restaurant reviewer Pete Wells and I just might have been at chef Daniel Eddy's wonderful contemporary French restaurant Rebelle on the same night in mid-July. But even if we weren't, we ate the same dishes, and I completely agree with the review he penned on this restaurant. Here's what Mr. Wells had so say about this place: http://www.nytimes.com/2015/07/15/dining/restaurant-review-rebelle-in-nolita.html
My only cautions on this terrific table are that it can be insanely noisy, and that it's as expensive as it should or could be for this level of service and this neighborhood, because prices in Manhattan have become so vertiginous that the restaurant scene is running the serious risk of driving away anyone who is not on an expense account.
218 Bowery (Prince Street), New York, NY, Tel. 1-917-639-3880, average dinner for two $230  rebellenyc.com