LiLi Restaurant, Hotel Peninsula Paris–Elegant Cantonese Cooking Comes to Paris, B+
August 11, 2014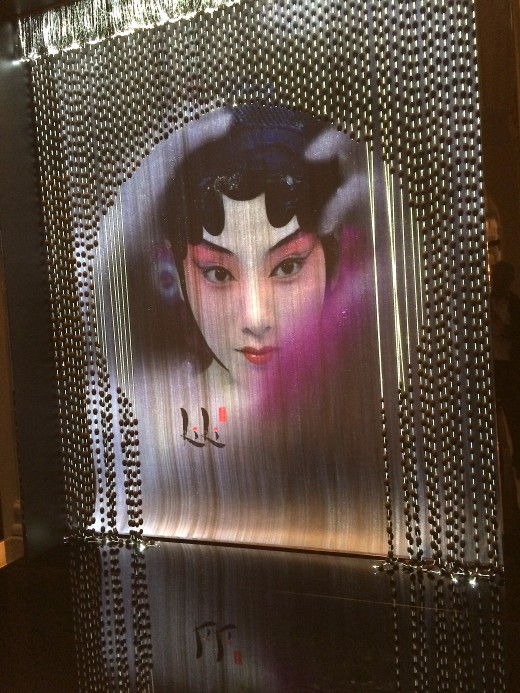 The LiLi Restaurant at the just-opened Hotel Peninsula Paris is an important restaurant beyond the fact it serves some seriously good Cantonese cooking. It's not much discussed but consider that food is potentially a major instrument of any country's economic, cultural or diplomatic power. In these terms French cuisine continues to have a glorious international radiance beyond the economic punching weight of France, and one of the most fascinating things to observe at the dawn of this still new century is the accelerating ascendency of Asian cooking. Oh, to be sure, many  Westerners grew up with a vague knowledge of 'Chinese' and 'Japanese' food, but the popularity of Asian kitchens has now translated to a momentum which means that lemongrass, galangal and other stapes are available at most French supermarkets. And as an Asian food loving American who's lived in France for a longtime, I think this is wonderful. From my point of view, the growing influence of Asia on what we eat in Paris is welcome, too, and I rejoice at the way that 'Asian' food is now being taken seriously rather than hived off as an occasional inexpensive ethnic pleasure as was the case for so many years in France.
To a very great degree, this is a reflection of Asia's burgeoning economic clout, but on the other hand, you can't force people to eat food they don't want. So it's apparent Parisians, and visitors to Paris, love Asian food in all of its glory, which is why the offer in the French capital is finally leap-frogging the quaintly qualifying ethnic label. A major reason for this is the arrival of Asia's great hotel chains, which are anointing travel to France for Asia's new rich and other non-Western travelers for a new century, the 21st century one, with a fresh layer of luxury hotels that are rebooting what luxury means. To wit, if many affluent Asians admire French style and aesthetics, they don't particularly want to pretend that they're European aristocrats invited to the party for the price of a bedroom anymore. The faux aristocrat experience worked when the new money was American and South American, but it's guttering out now as Chinese tourists become the most courted and perplexing new clientele of the French capital. 
And so the recent rush of Asian branded luxury hotel chains into Paris, the latest being the 200 room Hotel Peninsula Paris. For its first European hotel, Hong Kong's legendary hotel chain pulled out all the stops with near;y $600 million renovation of the former Majestic Hotel, where George Gershwin wrote "An American in Paris" in 1928 and the peace treaty that ended the Vietnam War was signed by Henry Kissinger in 1973. It's a perfect expression of how the balance of power is shifting between east and west, too, since the mother hotel, the Peninsula Hong Kong, opened in 1928 when Hong Kong was still a British colony and was meant to be "the finest hotel east of Suez,' in the parlance of the now vanished British Empire.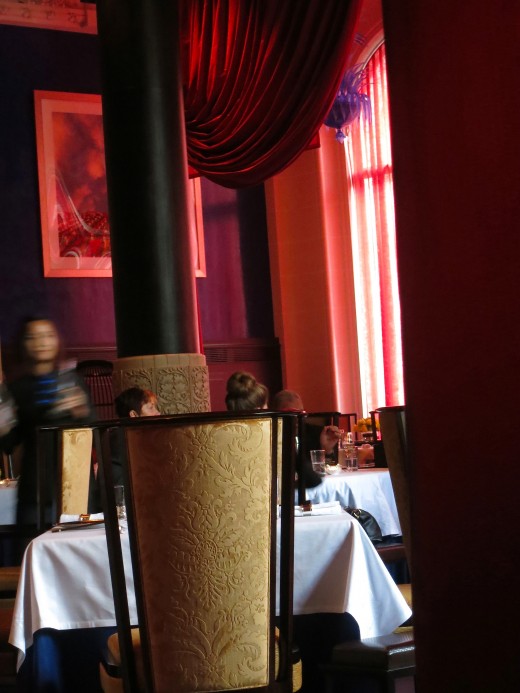 The designers of the new Peninsula Paris know, however, that everyone loves the implicitly opiate "In the Mood for Love" glamour that Hong Kong in the twenties represents and so this became the decorative theme of LiLi, the hotel's headliner Cantonese table. To be sure, the decor is also informed by Chinese opera, but the atmosphere is low-lit, sensual and studiously louche, which makes it very alluring. During the summer, the restaurant also serves under the glass canopy  of the adjacent terrace overlooking the Avenue Kleber, too.
The menu here is an extravagant but carefully edited program of temptations that debuts with dim sum, including the juicy Shanghai style soup dumplings below and also other more delicate and tantalizing versions of the genre, including the lobster-stuffed caviar-dressed single dim-sum that was so good I ate it in one excited bite before even thinking to pick up my camera.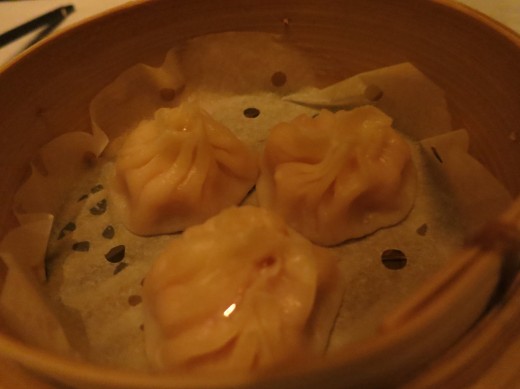 We followed the dim-sum with a rotisseried Spanish pluma (pork) and some duck, which was served with sautéed noodles, and then took the waiter's advice and ordered the chef's specialty, steamed turbot with red-pepper sauce that was served with some of the best fried rice I've ever had. Like all of the food at Lili, this simple dish was beautifully made and made even more luxurious by the use of finest quality European produce. Under some circumstances, European produce might actually undercut the authenticity of a Chinese dish by being too delicate and refined, but in the context of Cantonese cooking, which is so subtle and delicate, it's a perfect marriage.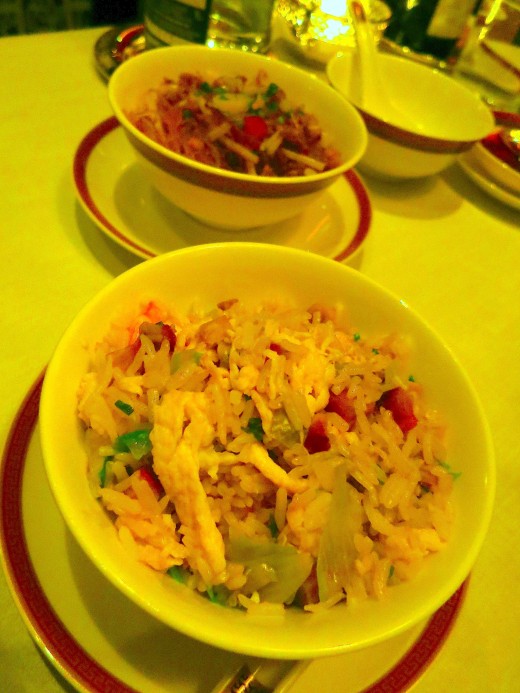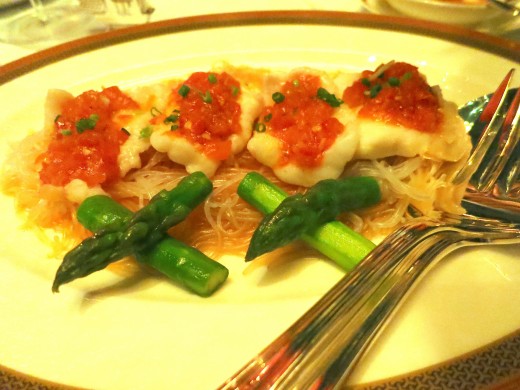 The only relative oddity in this suite of dish was the asparagus garnish with the fish, but I suspect it was there for color as much as for taste, the out-of-season quality of the vegetable notwithstanding. The French sommelier, who most recently worked in Melbourne, suggested a Mersault to accompany this meal, and it was a suave and elegant choice with this palate of flavors. His input was also welcome, because the wine list is somewhat confusingly organized according to Chinese characters conveying a specific spectrum of taste, which means a lot of flipping back and forth between different sections to compare and contrast possible wines.
Since the mango pudding that's chef Chi Keung Tang's specialty wasn't available the night I visited, we finished our pleasant and very leisurely meal with some crispy toffee-filled sesame rice balls, a pleasant conclusion to a very good meal. I suspect this elegant restaurant is going to be a major hit of this year's rentree in Paris.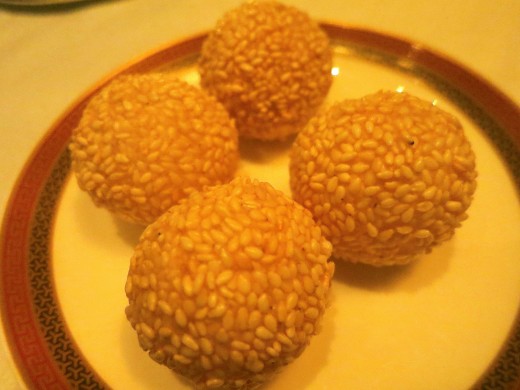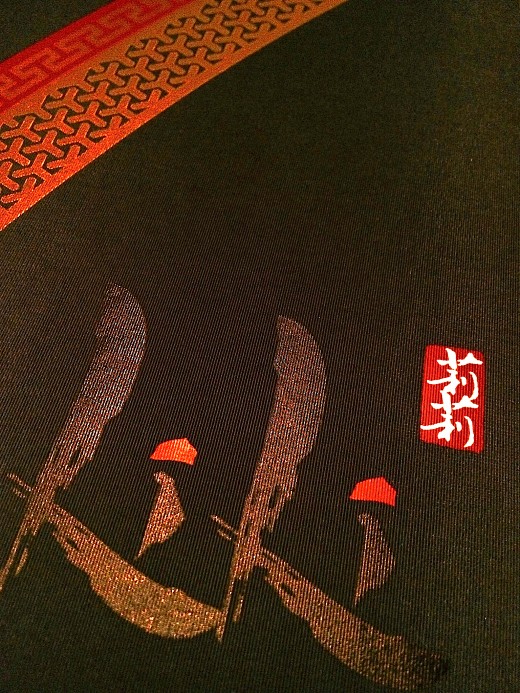 LiLi Restaurant, Hotel Peninsula Paris, 19 Avenue Kléber, 16th Arrondisssement, Paris, Tel. (33) 01-58-12-28-88. Metro: Victor Hugo or Etoile. Open daily for dinner only. Average 100 Euros. www.paris.peninsula.com