MANDOOBAR, Paris–Excellent Korean Comfort Food, B+
April 22, 2014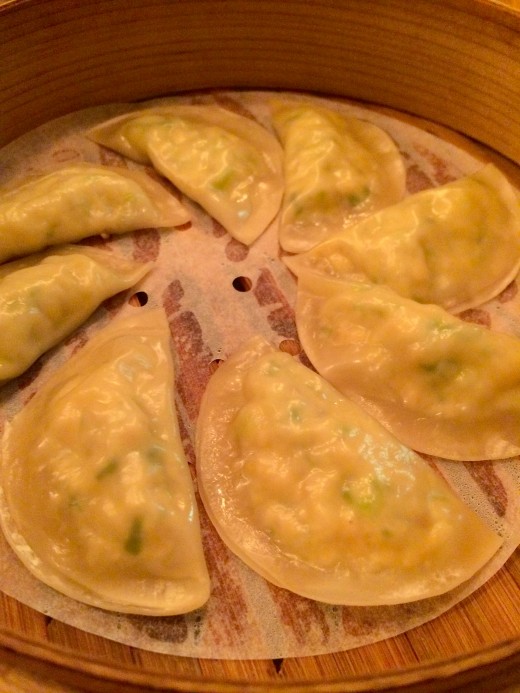 Yes, I love truffles, both black and white, but what really makes go weak in the knees is mandoo (Korean dumplings). Let me explain. I've been answering a lot of questions about my favorite foods and my work during the last two weeks, since I just had two books come out within a week of each other, Hungry for France: Adventures for the Cook and Food Lover and the second edition of Hungry for Paris. I'm having a lot fun being on the other side of the question answering for a change–I'm usually the one with the queries–and while I've been impressed by the work of my colleagues, I've been consistently running into one regular misconception about my work as a food writer that I really need to set straight.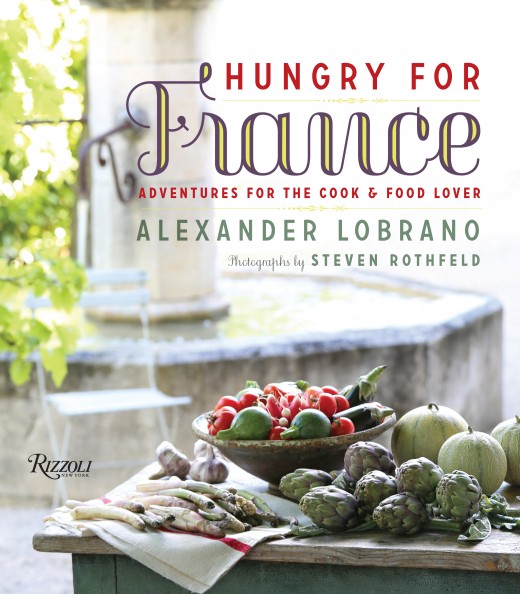 So as I've explained to others, No, this man does not live on a diet of foie gras, lobster and truffles alone, much as he loves all three. Instead, I'm a natural-born omnivore who happily feeds at all levels of the food chain, but who has  a particular weakness for Paris bistros of all stripes, i.e. traditional and modern, a deep love of comfort food and home cooking wherever I go, plus a passionate attraction to street food. This doesn't mean that I don't enjoy rare visits to the highest altitudes of gastronomy, as much indicated by a chef's effort and imagination as by price or stars or numerical ratings. I do. But rather like you, perhaps, this food rarely coincides with either my more primal desires or my wallet.
What made me think about this the other day was the brief, relatively inexpensive and hugely satisfying meal I had at Mandoo, a tiny (12 covers) counter-service only Korean restaurant in the august but melancholic Quartier de l'Europe, a swathe of Paris on both the 8th and 9th arrondissement sides of the train tracks running to the Gare Saint Lazare station where the streets are rather provocatively named after European cities, including Liege, Budapest, Constantinople, and Bucharest, the idea once having been to evoke the exoticism of long-haul travel by rail.
This was my third attempt to eat at this little restaurant since it opened a couple of weeks ago. The first two times, I accelerated the slow and rather odd rhythms of my usual day to deliver myself to the door of this place at noon, only to find the counter already filled. The last time this happened, Kim Kwangloc, the nice Korean chef, advised me I had to book, even for one, even for lunch. So I asked to make a reservation for two for dinner the following night. Full. The night after? Full. And on it went, until two weeks later, when I finally stepped through the door of this little storefront, a place that would be Edward Hopper bleak–and that's sort of a good thing–were it not for Kwangloc's charm and delicious food.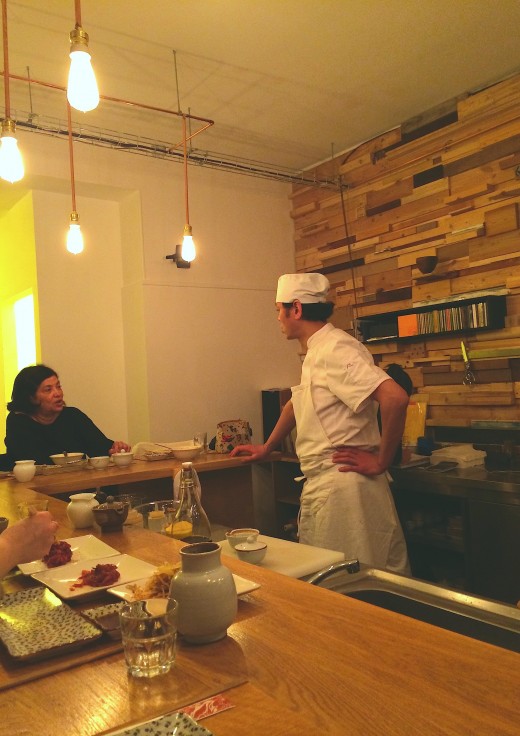 But wait–why was I so persistent? Well, that's the easiest question I've had in a longtime. To wit, I've never met a small stuffed edible that I don't like a lot. I love tortellini, ravioli, gyoza, all and any dumpling from Asia, Maultauschen (ravioli from Swabia in Germany), Khinkali (Georgian dumplings), empanadas, and any other small stuffed food you might think of (please feel free to add to my cursory list, since I've surely overlooked dozens). I crave all of those foods at all times, but among them, well, I have a real soft spot for mandoo, which have been the basis for several really wonderful friendships, including my newly minted one with Hany Oh and Teri Ham of the terrific Nalda blog in Korea. Until the Mandoobar opened, the only way to sate this wanton desire was during trips to New York, where the Mandoo Bar on West 30th Street is a place I never miss.
As surely as Mandoo Bar New York is a reflection of that city even though it's in the heart of the small but wonderful Korean neighborhood near Penn Station–they serve cold sweetened ice tea in cans, there's little atmosphere, it's cheap, there's a radio playing somewhere, and the staff are efficient but sort of disengaged, the Paris mandoo outpost is ur Parisian. To wit, even with counter seating, it's formal, and if thence  chef chats with his customers, they almost never interact among themselves. This place also has a much better aesthetic than its cousin in New York, with Edison bulbs, a satin-finished oak counter, a blessed absence of a radio soundtrack, and a good-looking back wall of different woods put together like some sort of brainy puzzle. For an American, though, it's a very odd thing for such a small group of people seated at a U shaped counter to so studiously avoid anything that might even remotely be construed as social, like talking to each other.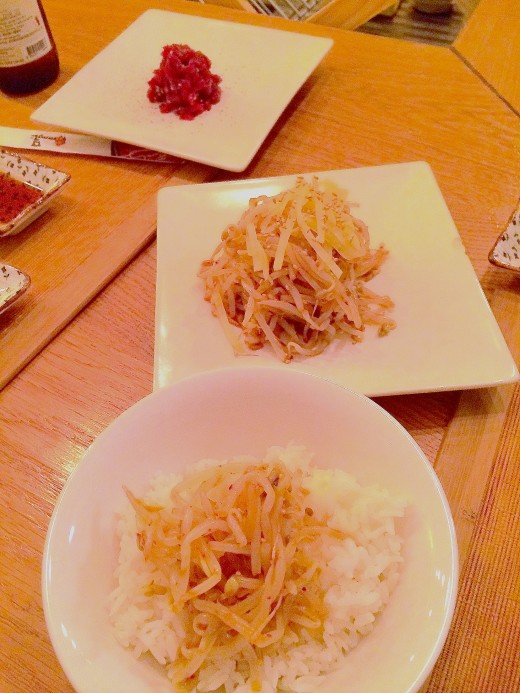 But that's okay. We were here to eat, and we wolfed down two orders of mandoo–ten stuffed with meat (marinated beef and pork) spiked with ginger and ten with a pleasant but polite tofu-and-green-onion filling. Utterly indifferent to any accusation of gluttony, we ordered another ten of the delicate (the pasta-like envelope is made from a mixture of wheat and rice flour, which explains its pleasing pellucid appearance) meat-stuffed half moons immediately–they were superb–and sipped our Bek Se Ju, a sake like rice wine seasoned with twelve different herbs, but tasting mostly and gently of ginger and ginseng while they steamed. It was also fascinating to watch chef Kwangloc prepare the beef tartare that followed our mandoo binge. I don't think I've ever seen a chef treat a piece of beef with more dexterity, respect, and even love as he did while transforming a nice chunk of beef from Boucherie Dubost up the street into fine garnet ribbons, which he seasoned with a little soy sauce, sesame oil and a pinch of pepper before serving. Tuna tartare is the only other main course served here, but it had already sold out that night.
The tartare, which we ate with sides of rice and Korean salad, was excellent. And there were only two things about this meal that left me unhappy when we walked home afterwards. No sooner than we'd stepped out on to the sidewalk, then my mandoo craving ferociously began to renew itself, and I also left without the comfort of having another reservation to look forward to, because I have some travel coming up. On the other hand, one of the places I'll be going is New York, which means, you guessed it, a meal or two at the Mandoo Bar there, where I'll stuff myself with the kimchi stuffed mandoo that I'd wager Kwangloc has deemed too potent to find favor with the French palate.
7 rue d'Edimbourg, 8th Arrondissement, Tel.01-55-06-08-53.Metro: Europe, Saint Lazare or Liege. Closed Saturday lunch and Sunday. Average 25 Euros.