Canard & Champagne, a new restaurant in the Passage des Panoramas in Paris, has a very clever concept. Occupying the magnificent landmarked former premises of an 18th century stationery shop with black-and-white marble floors and a magnificent carved wooden shop in the moody Passage des Panoramas, this casual convivial place specializes in two of the most quintessentially French products imaginable, duck and Champagne. It's the brainchild of shrewd young restauranteurs Jean Valfort, who previously launched Blend, Paris's first gourmet burger chain, and Pierre Dutaret, who comes from a famous foie-gras producing family in southwestern France.
"Our concept is unabashedly cocorico (this is how the French hear the crowing of the cock that is their national symbol, and the word is also slang for patriotism)," says the amiable Valfort. "We also wanted to promote Champagne as a table wine, or a wine that pairs well with food. Too many people think of it only in terms of being a party drink or a special-occasion quaff, but it goes so well with a variety of different foods, including duck and foie gras, the staples of our menu," he added.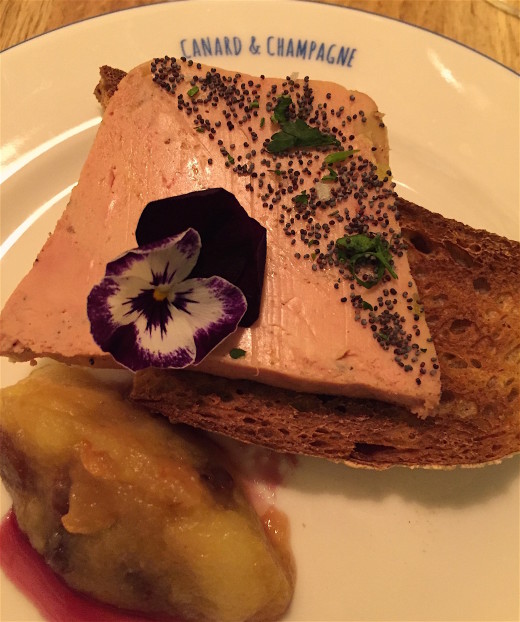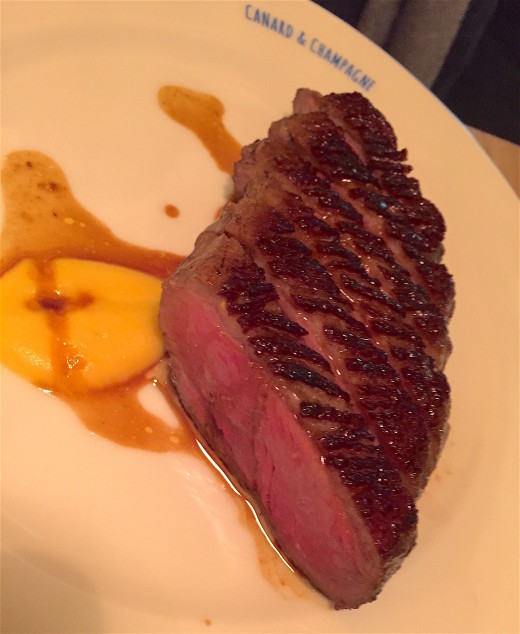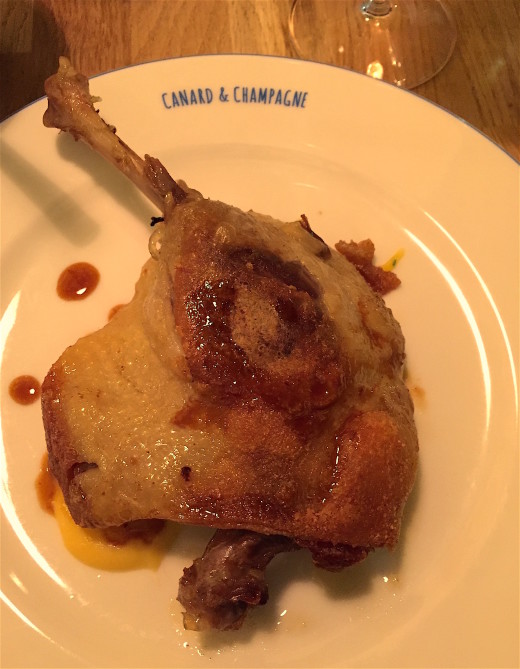 Indeed, it's easy to order here since you have a choice of two starters—excellent foie gras that comes with an intriguing chutney of fruit and nuts or a green salad, three main courses—magret de canard (grilled duck breast), confit de canard (duck preserved in its own fat) or a steak. Desserts come from the Boulangerie BO in eastern Paris, and they're superb, especially the Madagascar vanilla and chocolate tarts. And to add to the fun of a meal here, the sommelier is happy to suggest a different Champagne for each course.