Bien Élevé, Paris | Simple Pleasures From a Well-Bred Meal, B+
October 17, 2016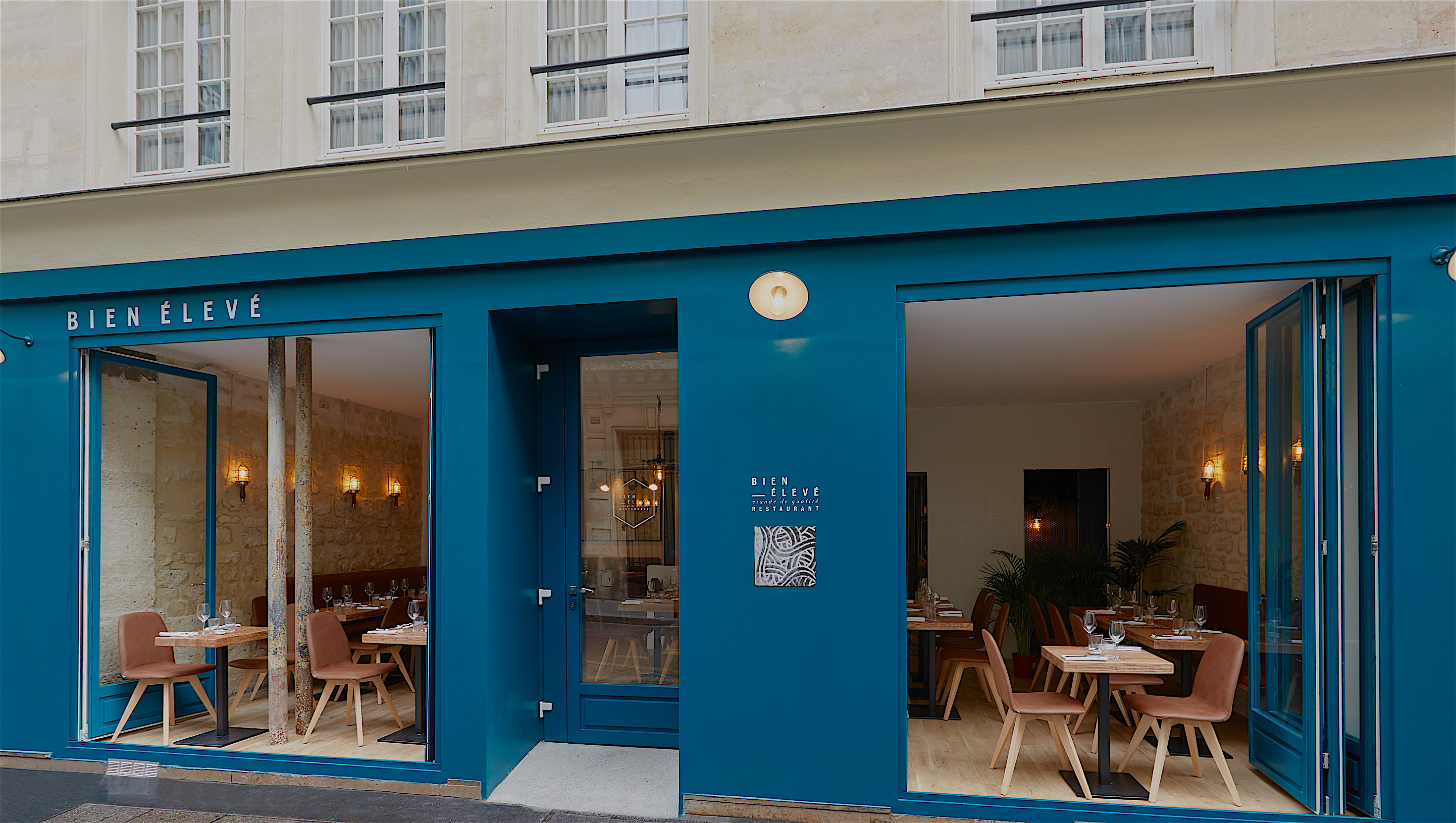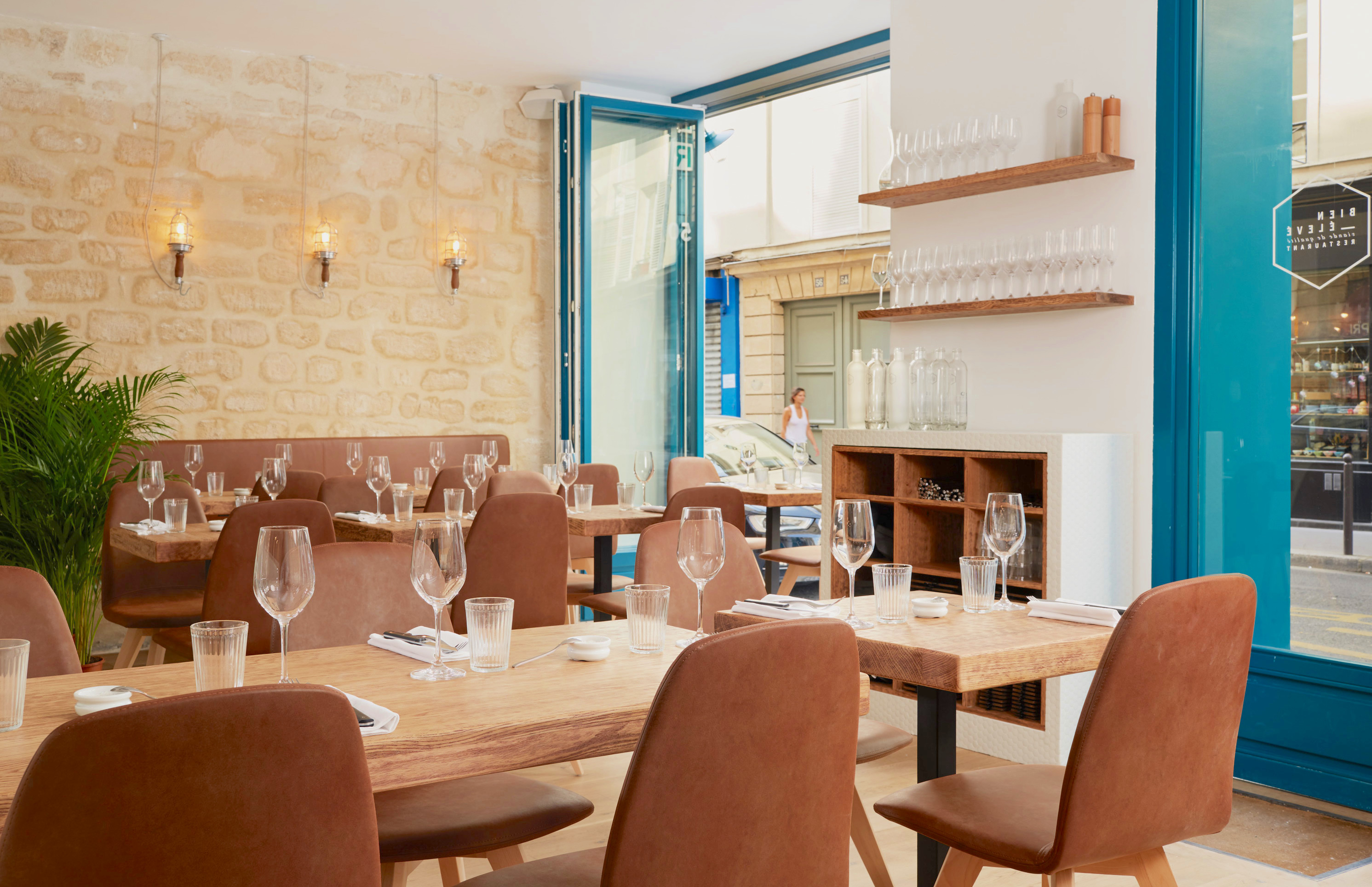 I went to dinner at the Bien Élevé restaurant in Paris the other night, and I was very well fed by both the kitchen's very good cooking and also the charm of a motivated staff who animate what was once an old café in a gallopingly gentrifying part of the 9th Arrondissement near the Folies Bergère. Sometimes all I really want is a good simple hospitable meal, and that's exactly what I found here.
If I've thought back on this meal with satisfaction several times since, it's the calm, sincere nature of the experience itself almost as much as the food that has made me muse. What I've been mulling over is that we probably want too much from two things which are very much a part of our daily lives—adjectives and restaurants. The former are, of course, the verbal tools we use to express the superlative, and the latter are public places where we can choose to go to be fed. And on both counts, we seem to want and need too much from both of them.
Consider the case of 'delicious,' the most common adjective used to describe a powerfully pleasant experience of eating something. It's a word that's become so banalized that I systematically avoid using it in my writing. Then there's the conundrum of contemporary restaurant reviewing culture and conventions. I read a lot of restaurant reviews of a given week across the media of a half-dozen different countries, and I find many of them so arcane and often arch that a restaurant which quietly accomplishes the task of serving a good meal with polite service in pleasant surroundings is often pushed to the sidelines in favor of places that are either very very good or very very bad (as a word, very still seems to have some permanent credibility but according to the prevailing trends in current usage the word should never be used in pairs, because this is very very bad).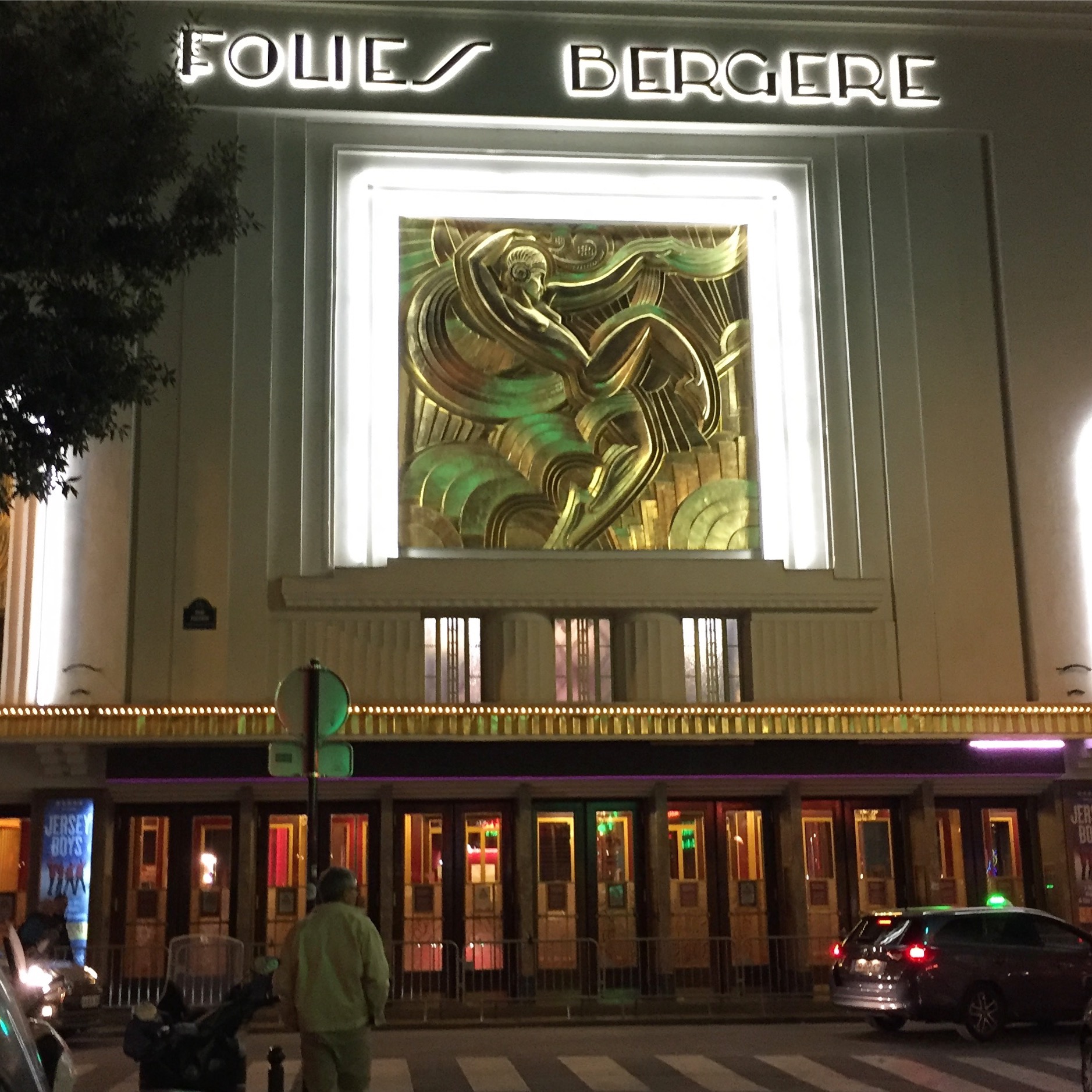 Why adjectives have become so damaged is a bit of a mystery to me, but I think some part of the blame results from the pervasiveness of non-stop advertising that strains to incite and excite new reasons to consume. Everything has to be bigger, brighter, better, sexier, and more exciting, with the result that almost nothing is. Then there's also the fact that so many of the English adjectives used to describe food are generally so flat-footed when compared to those in Latin languages.
The reason our expectations of restaurant going may have reached the point that a successful meal is defined as a suite of gastronomic revelations leading to rapture is probably because most English-speaking countries are still building their food cultures. Americans, along with Brits, Canadians, and New Zealanders, only began to take food and cooking seriously somewhere in the late sixties and early seventies. In countries like France or Italy that have very ancient gastronomic cultures, there isn't the same resistance to simplicity found in the U.S. Sometimes, you see, an oyster should just be an oyster, and the French know that.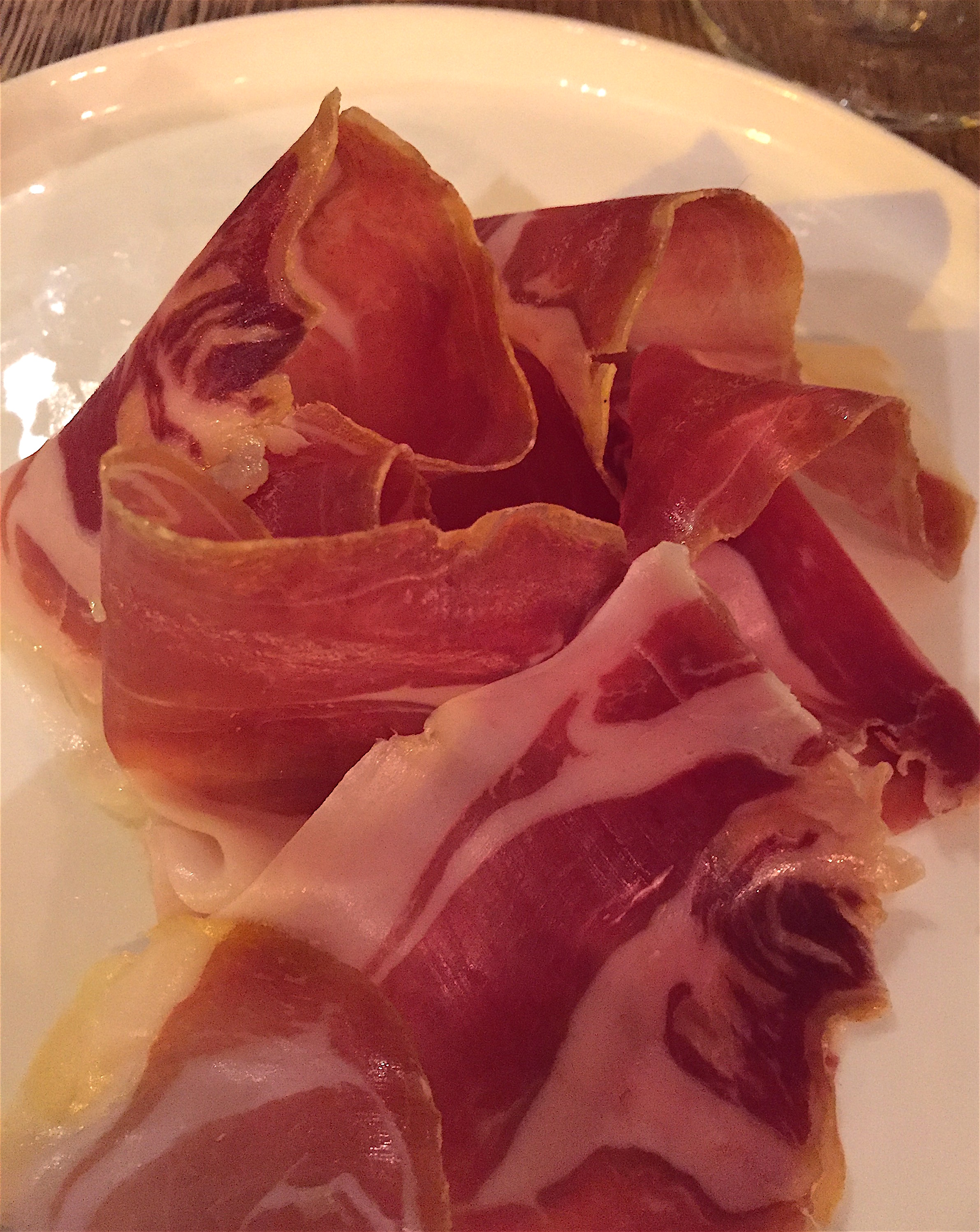 For my part, having had the privilege of eating the magnificence of the best cooks in Gaul for thirty years, I now find that I've fallen more in love than ever with my inner peasant, or that place that posits true good taste in nature, and this is a blessing. What I enjoy more and more is good simple honest food cooked from great seasonal produce with humility, care, and even a little bit of love. These days, I'd rather tuck into a plate of great ham, maybe some Spanish Iberico, French Noir de Bigorre or Prsut from Croatia or Slovenia than anything  'creative.' I crave everything grilled—fish, meat, vegetables, even fruit and cheese. A beautifully made loaf of bread can move me as much as any elaborate sauce, and cheeses—real ones made from raw milk, are the most reliable constellation of gastronomic pleasure I know.
So off I went to meet Bruno for dinner at the Bien Élevé, because our relationship is gastronomically democratic. To wit, I impose a lot of meals on him, so occasionally, when we're not cooking at home, which we both love to do, and I'm not intending to review a restaurant, we'll just plain go out like most people do, and on this particular night his express wish was for some really good meat.
This is what the Bien Élevé (the Well Bred) specializes in–really good meat. Charming newbie restaurateurs Arthur Lecomte and Dimitri Aboulker threw over the corporate world to open a restaurant, because they like good food so much. Wisely, they decided to keep their first foray simple by concentrating on sourcing some really good meat. The beef that is the star of the menu comes from a farm run by the Bouchez family in Châteauneuf in the Nord Pas de Calais, and it's Black Angus. Otherwise, chef Thibaut Eurin's menu also proposes succulent porc noir from the Bigorre and free-range Licques poultry, along with a regularly changing pasta or fish for those who aren't carnivores.
Helpfully egged on by Lecomte, we decided to share a côte de boeuf , or a rib steak for two. Knowing it would be a hefty, we shared some Bigorre ham and a slice of excellent terrine de campagne as starters, and then the meat arrived.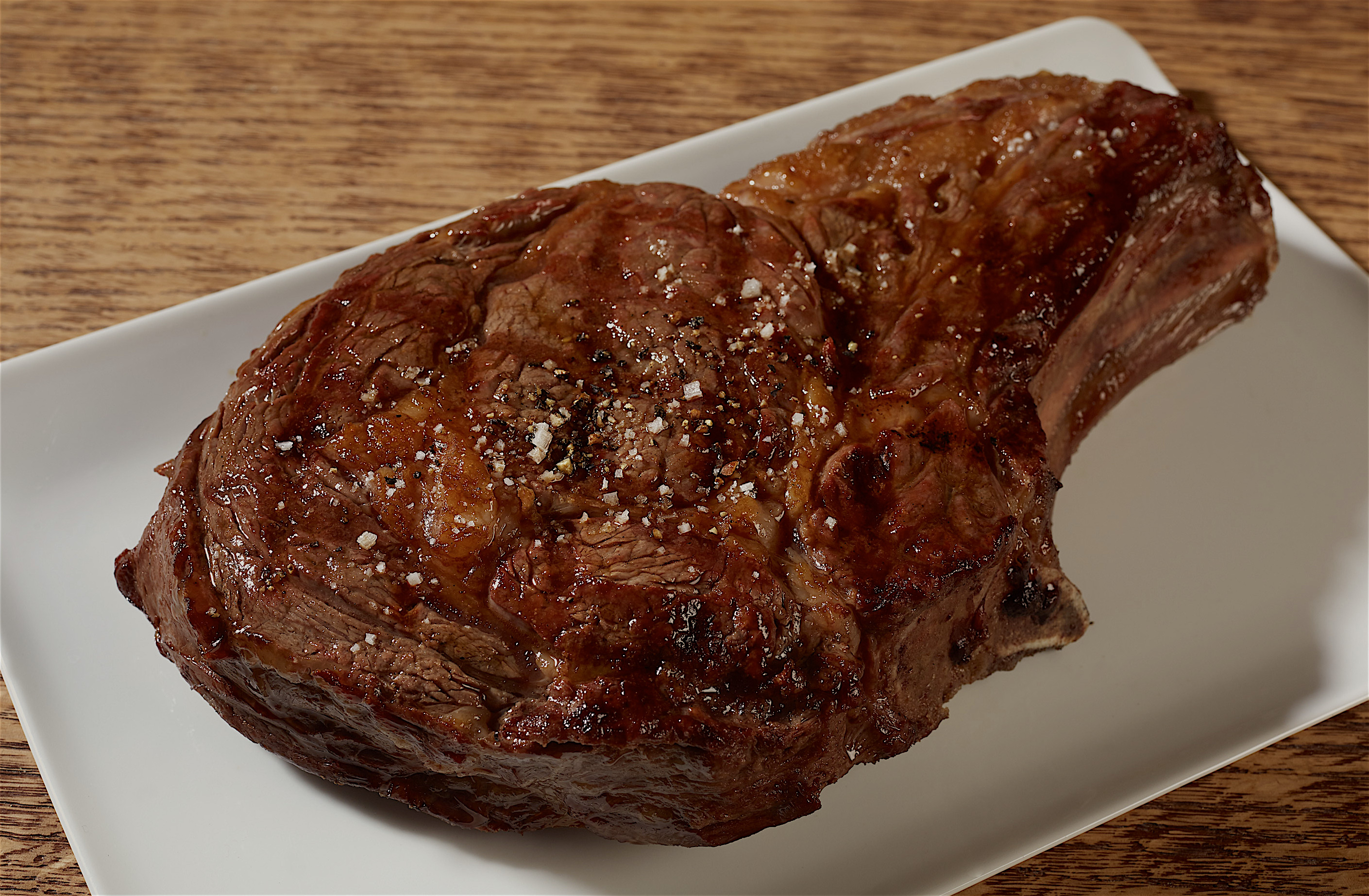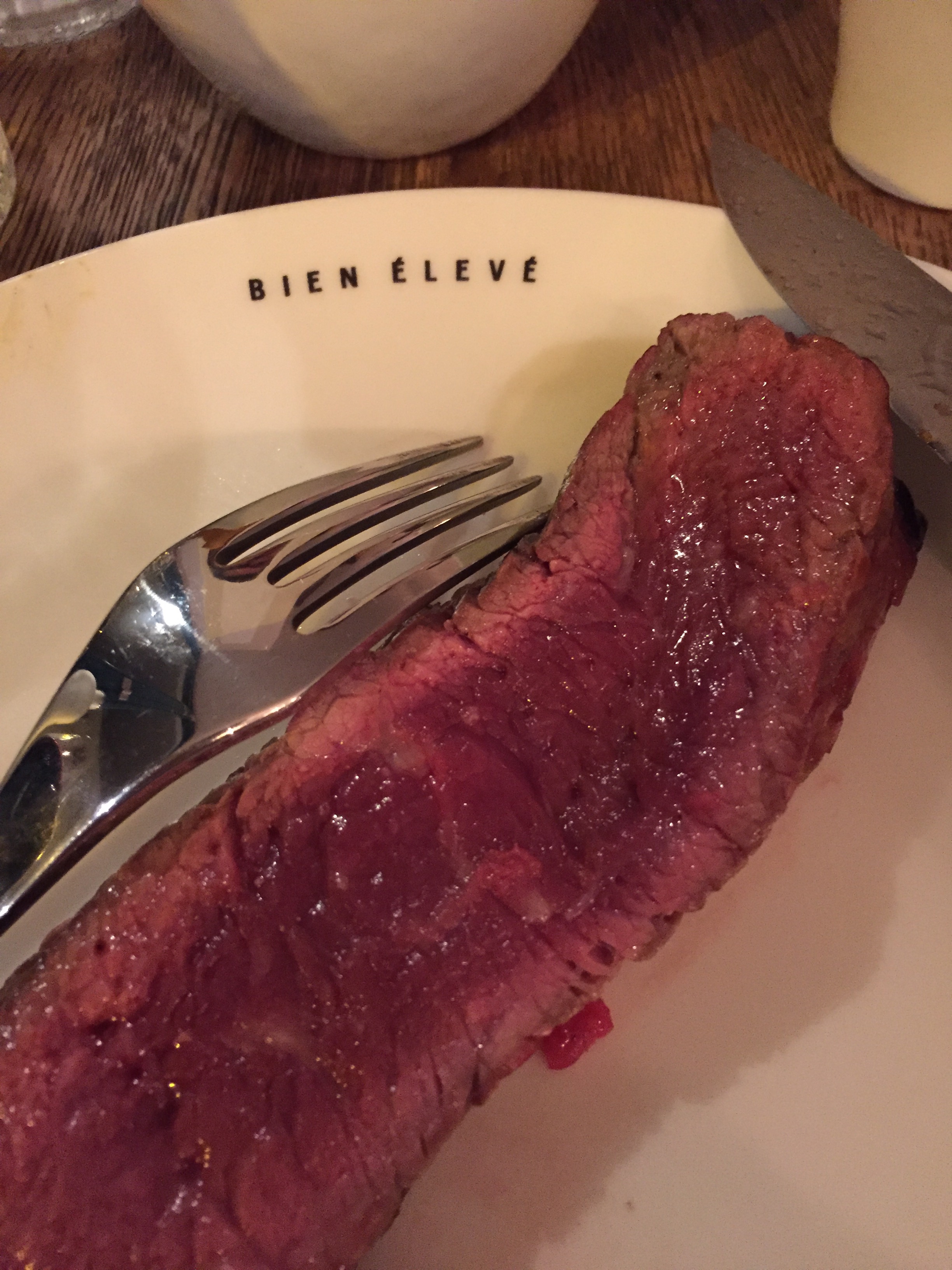 This beef was exquisitely succulent with a gently chewy texture and a depth of primal mineral-rich bovine flavor that I've rarely ever tasted before. First it was presented whole, and then it came back to the table in generous slices with a trio of sauces we ignored (although the Béarnaise was clearly homemade and pinch hit as the perfect dipping sauce for some excellent frites), chunky fries, and a puree of parsnips garnished from fresh white beans from Paimpol in Brittany.  Good simple cooking from excellent produce all across the board.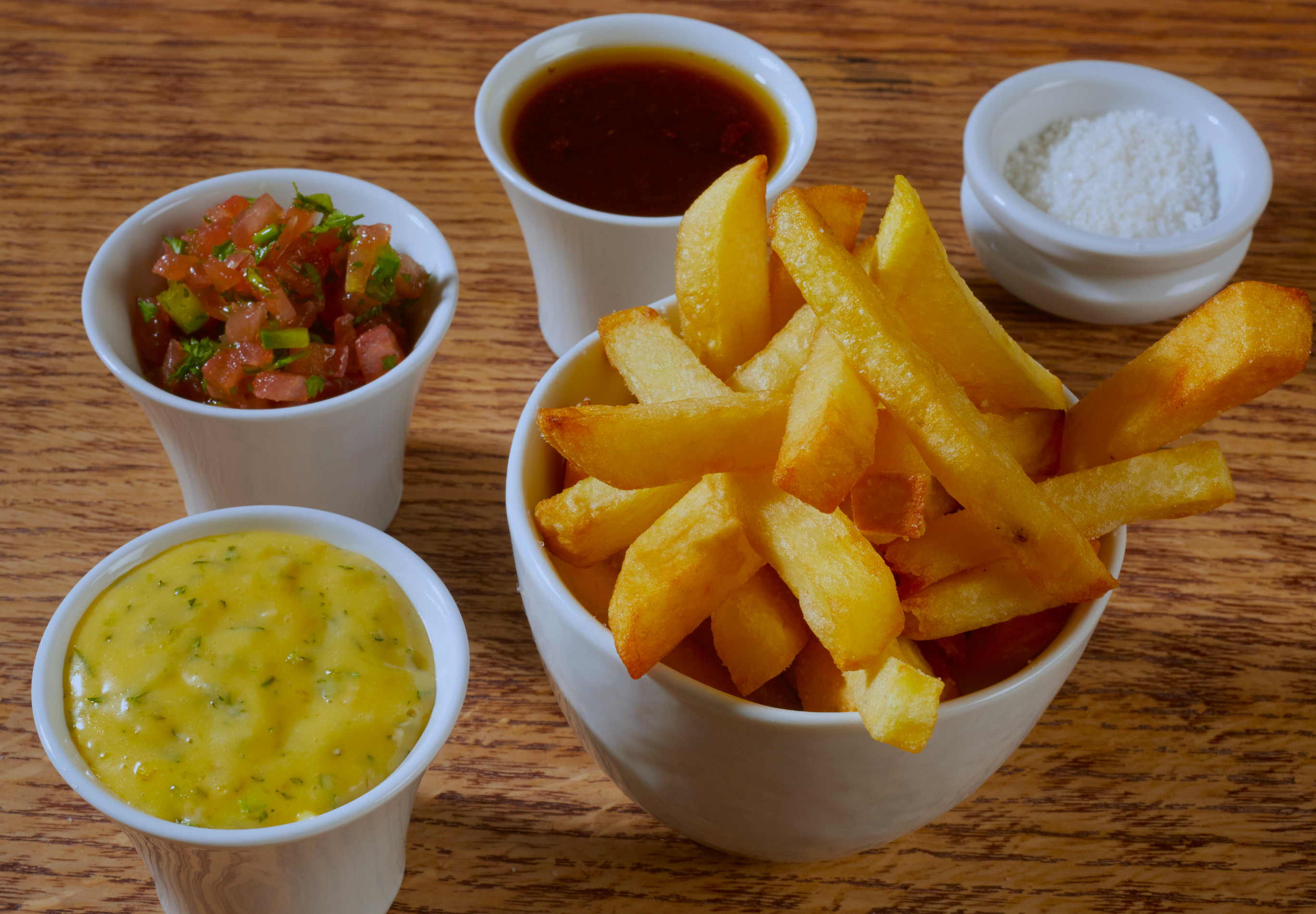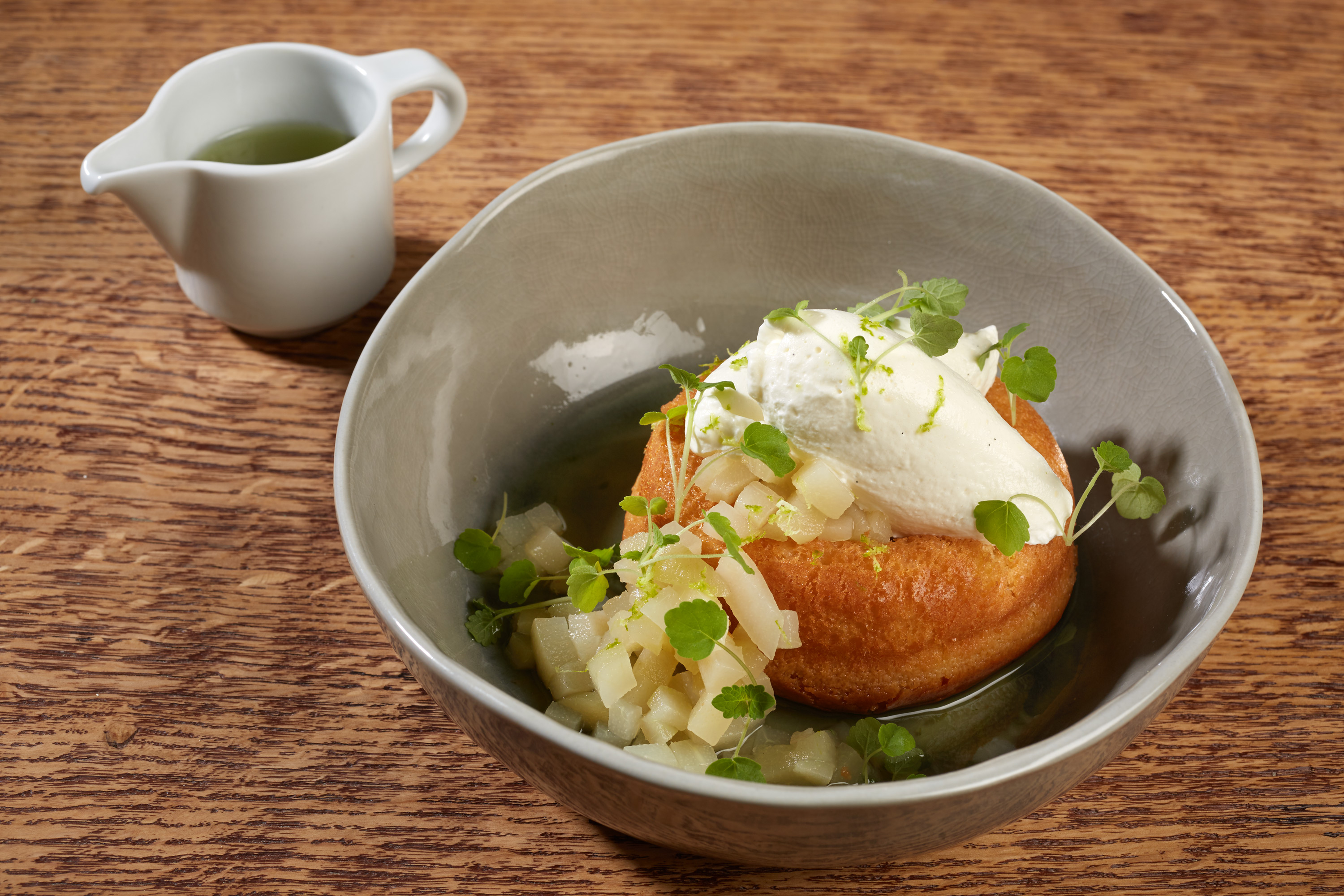 As a last act, we shared the baba au Chartreuse, the latter being the potent green herbal elixir made by monks in eastern France. It came with a ruffle of whipped cream and some chopped pear. The fruit was pleasant enough, but didn't seem necessary for any other reason than to make a feint at something healthy in the home stretch.
The walk home after dinner was a very happy one, since we left the table sated and also quietly elated by the good simple meal we'd just enjoyed. I didn't see a vision of the Madonna on the way home, and as far as I know, Bruno didn't either. Instead, we shared a quiet companionable silence kindled by deep affection and the well-being brought on by a very good meal.
47 rue Richer, 9th Arrondissement, Paris, Tel. 01-45-81-44-35. Metro: Le Peletier or Grands Boulevards. Open Tuesday to Saturday for lunch and dinner, closed Sunday and Monday. Lunch menu 19 Euros, average a la carte 40 Euros. www.bieneleve.fr