ZUBEYIR–Kebab Heaven in Istanbul
June 7, 2011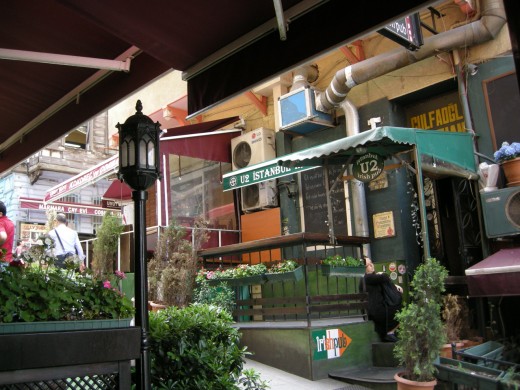 The view from a terrace table at Zubeyir
Everytime I go to Istanbul, I love this city more, and this as much for its incredible food as for its richly layered mantle of history, energy and friendliness. There recently on a too short trip, I arrived with a full list of new restaurants that I wanted to try, but as soon as I'd dumped my suitcase and computer at the hotel, I was back out the door and racing through the streets of the wonderful Beyoglu neighborhood to get to my all-time favorite kebab shop, Zübeyir Ocakbaþý, for lunch. To be sure, Paris is heaving with kebab places, but none of them hold a candle to this seriously good and very friendly restaurant, which is a place I often dream of when standing in front of an empty fridge at home at noon.
I was starved by the time I got there, too, and so I ordered two starters and a little bottle of Raki to tide me over until my kebab arrived.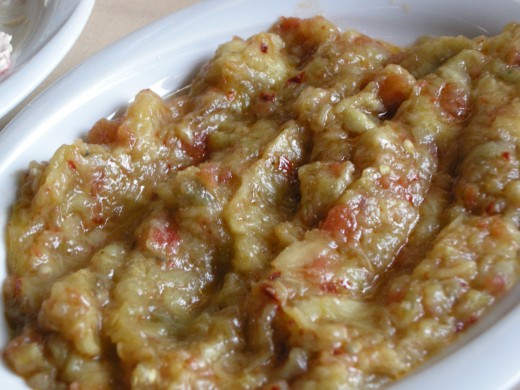 Served with a basket of hot grilled flat bread, the eggplant puree had a delicious smoky taste and was pleasantly fired by red peppers and onions. It was also incredibly light and almost oil-free. I wish I could have bought a bucket of this irresistible treat to bring home, since it would also be delicious on pasta.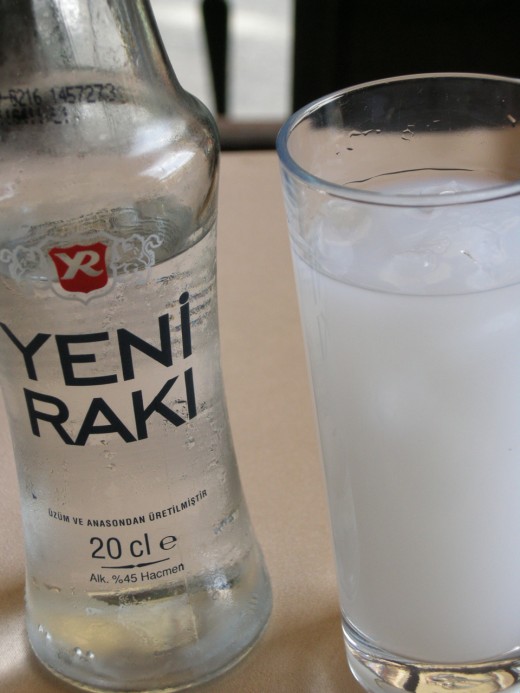 Raki, the perfect quaff with a kebab In Paris, I'm never tempted to drink Pernod or Pastis or any of the other French made anise flavored drinks, but nothing teams up better with a Turkish kebab than a nice cold glass of Raki and water. I find Raki to be dryer and less sweet than the French drinks, too, and the Turks love it because its an expedient solvent when eating anything that's a little fatty.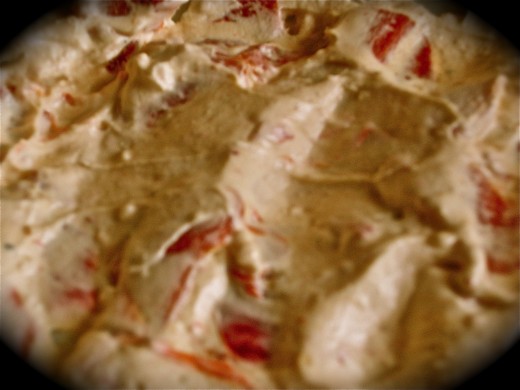 Since I love savory foods at breakfast, I could very easily tuck into a plate of my other starter, a thick, slightly tart dip of yogurt and grilled red peppers every morning for breakfast. Though both this and the eggplant are simple dishes, they're beautifully made here, and it's the exemplary quality and friendly service of Zübeyir that make this place so much better than the thousands of other kebab stands and restaurants in Istanbul.
I also loved the people watching on this narrow lane and wasn't even that surprised when one of the waiters picked the M.F.K. Fisher book I had on the table and told me that he'd always loved her writing. Beyoglu has the same bluff, smart, liberal vibe that Greenwich Village did when I lived there years ago, and its architecture is fantastic, recalling as it does the days when the Levantine countries turned towards London and Paris as hopeful beacons of modernity. I was lost in this sepia-toned reverie when my nice waiter, who'd noticed a French magazine on my table, asked me if I could give him a hand with a table of French tourists who were indignant that they didn't have a menu in French. I helped him out, and was deliciously rewarded a few minutes later.
Almost from the moment my plane had hit the tarmac, I'd been looking forward to an Adana kebab, a spicy ribbon of succulent grilled ground lamb served with chili and parsley flecked flat bread and a small red cabbage salad seasoned with powdered sumac. When mine came, it was almost a foot long, and was every bit as good as I so happily remembered it to be.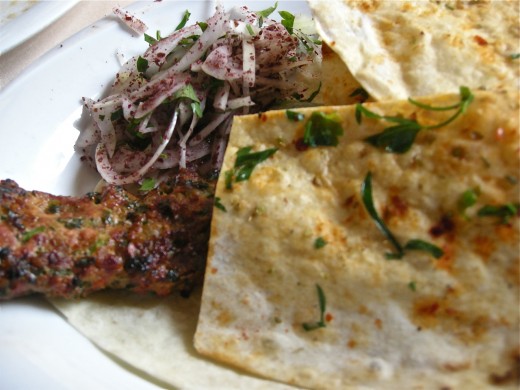 I'd just finished the last shred of this treat, when the waiter arrived with another kebab–a long skewer filled with tiny succulent lamb chops, which had been grilled over a hard-wood fire, 'to thank you for your help." There were so many of them I knew I'd never be able to eat them all, so I suggested he sit down and have a few along with a glass of Raki, and he did. I asked about his perfect English, and it turned out he'd spent three years in Chicago, which he said he missed, and then side-wound into a cranky go at the French tourists–in his opinion, it was ridiculous of them to think they'd find a menu in French in Istanbul, which ended with his describing French as a 'dying' language. I disagreed, and he came back with the recent ban on the use of Facebook and Twitter in French media. So I changed the subject to the delicious lamb we were eating. The reason it's so good, he told me, is that it had only eaten the first wild herbs of spring, "so it's flavored from the inside out." I loved that explanation, and I am already looking forward to my next meal at Zübeyir Ocakbaþý.
Zübeyir Ocakbaþý, Bekar Sokak 28, Beyoglu, Istanbul, Tel. 90-212-293-3951, www.zubeyirocakbasi.com