Fichon, Paris | A Good Catch in Montmartre, B
March 26, 2017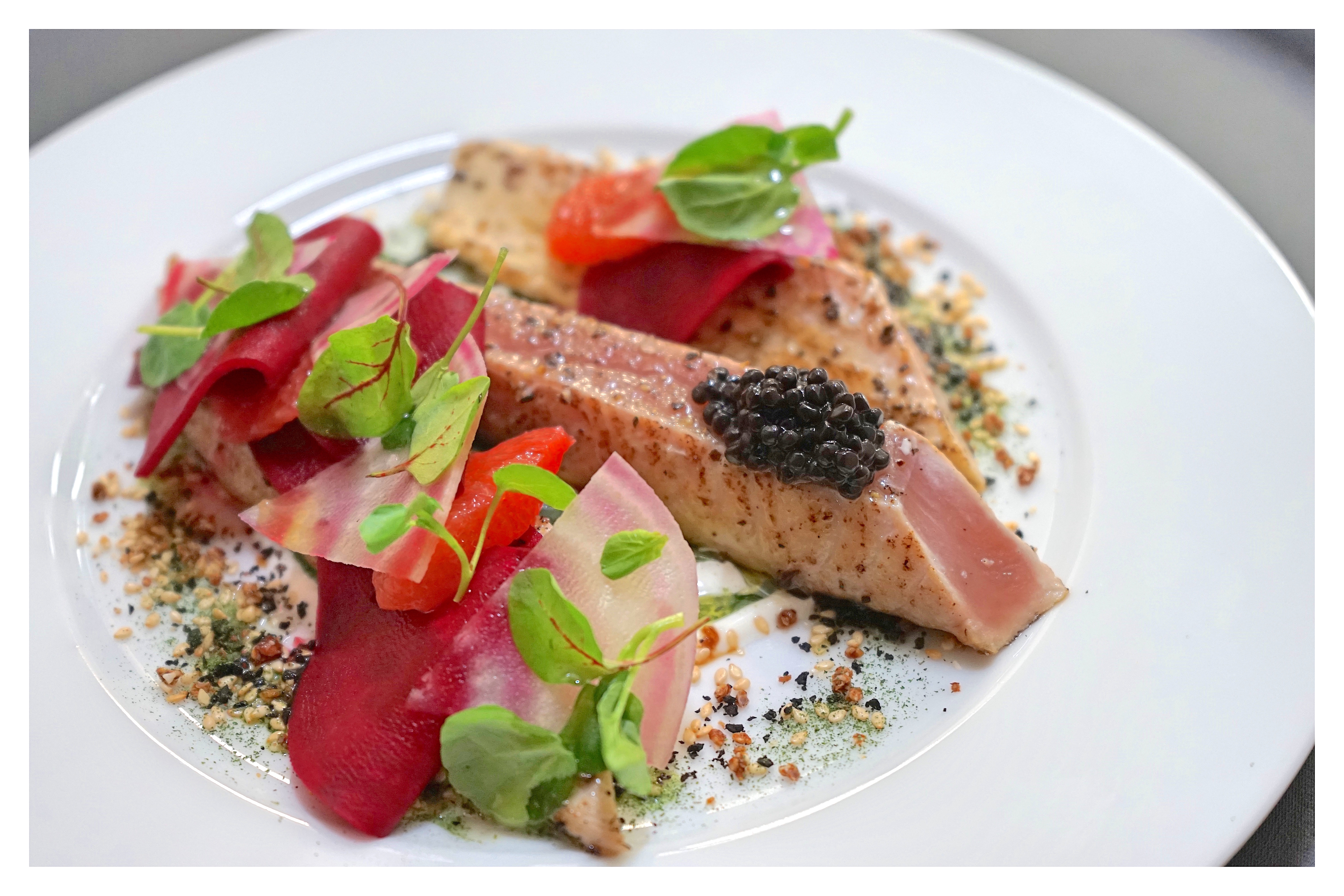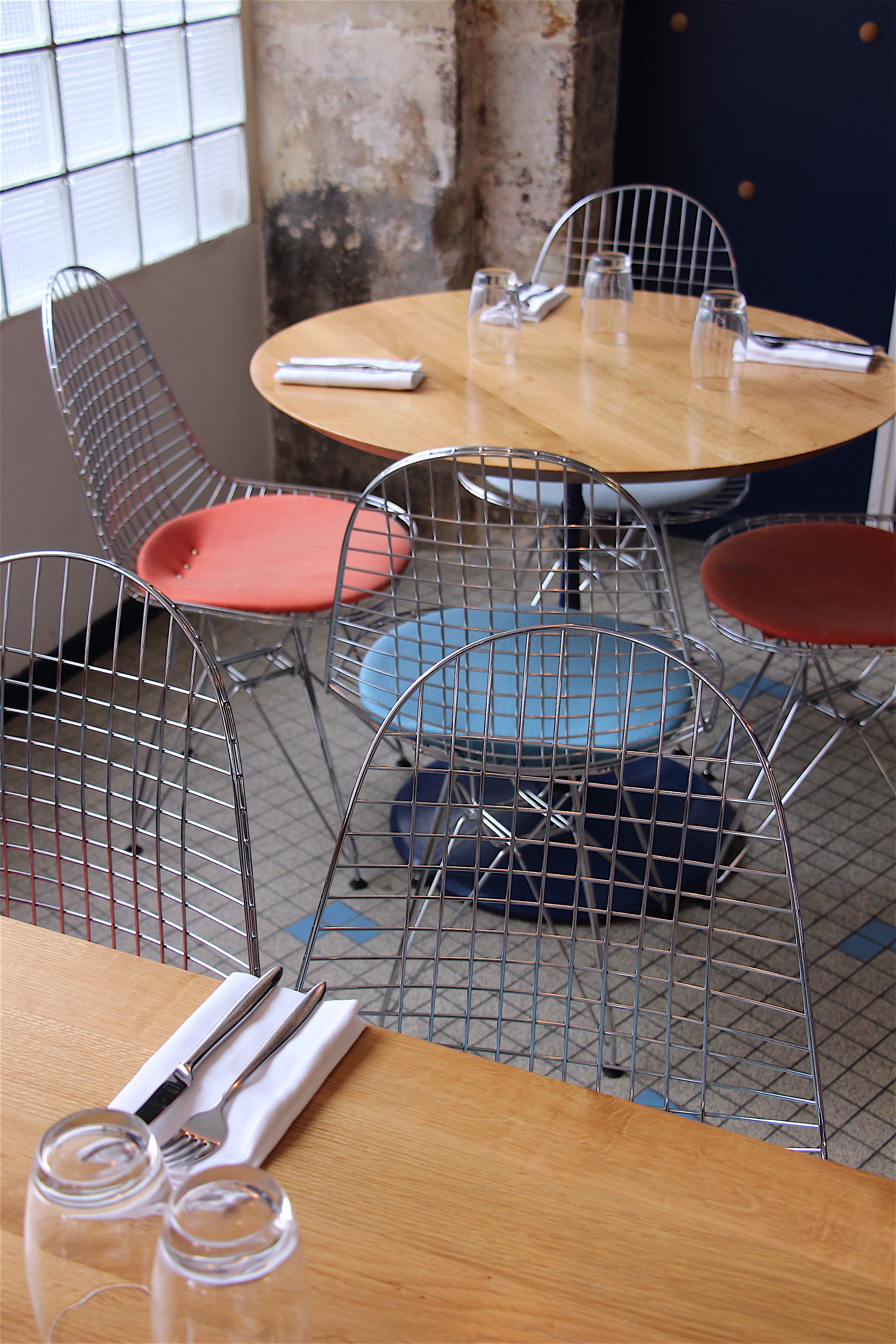 Quality seafood is expensive, and this is why Fichon, a charming restaurant on the back of La Butte, or northern slope of the Montmartre hill crowned by the Sacre Coeur, has become such a hit. It offers an inventive, super-fresh mostly fish-and-shellfish menu for very reasonable prices.
Occupying the former premises of a triangular-shaped hardware store, Fichon is also a perfect example of an accelerating trend that explains why we're eating better in Paris today than ever before—the renewal of the neighborhood restaurant. To be sure, most Parisian quartiers have a good handful of restaurants, but what's been changing recently is that these local spots are becoming so much better in terms of quality and also proposing much more interesting and adventurous menus than the bistros of yore. This means that whatever part of the city they live in, most Parisians now have great casual dining at affordable prices right on their doorsteps these days.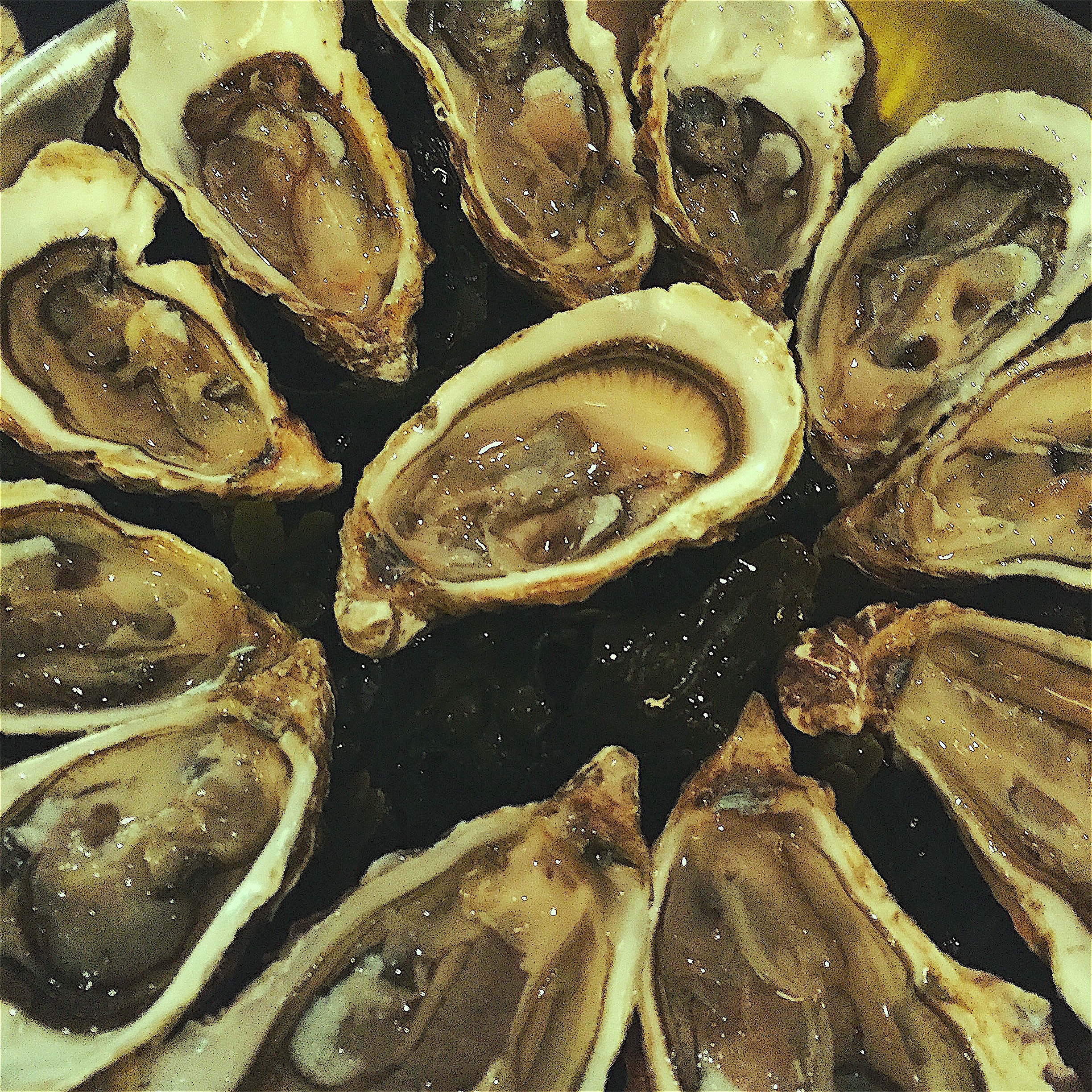 At Fichon, for example, the starters we chose to begin our meal were some superb wild oysters from Normandy and a portion of succulent pink shrimp with homemade mayonnaise, an uncomplicated but delicious debut to our meal. Matthieu, the proprietor, was formerly in the wine trade, which explains why this place has such an interesting list. I was surprised to see a Croatian white among the seven foreign vintages proposed and asked about it. "It's a terrific wine for seafood, fresh, just the right amount of acidity, a little iodine in the nose, because the vineyards are near the sea, and pleasant notes of green apple and drying hay," he explained, quietly accurately, since this 25 Euro bottle of 2013 Krauthaker – Grasevina – Korija was delightful with the shellfish.
There were many other good-value bottles on this interesting list, too, including a 2013 Cour-Cheverny from Domaine des Huards (24 Euros) and a pleasant 2015 Kritt Pinot Blanc, Marc Kreydenweiss (24 Euros). The most original splurge bottle among the whites, though, was the lush biodynamic 2014 Coteaux d'Aix-en-Provence from Domaine La Coste, the spectacular wine estate with a world-class collection of contemporary art and a just opened new hotel, which I think is one of the best new places to stay to have come along in France for a longtime, just north of Aix-en-Provence.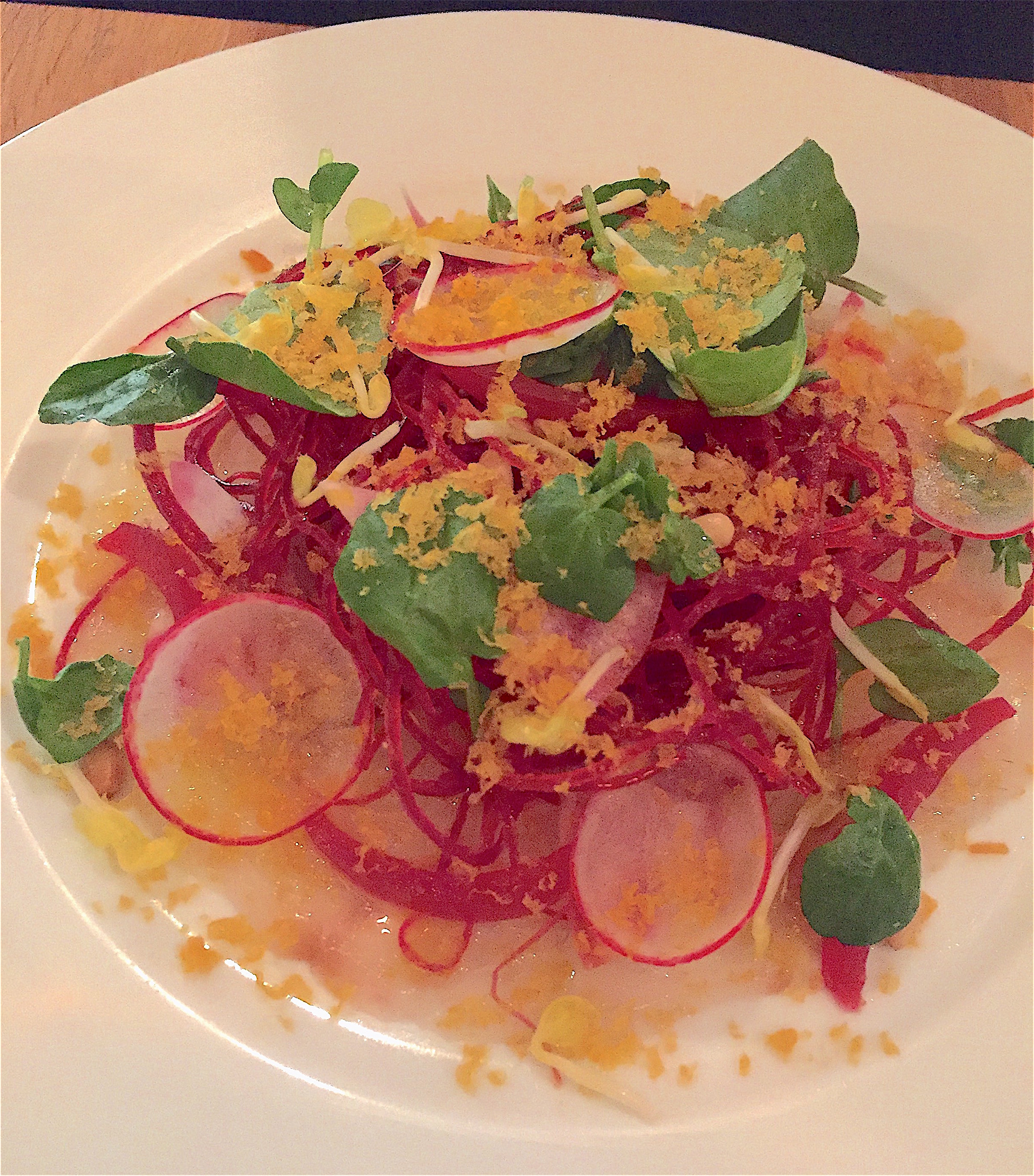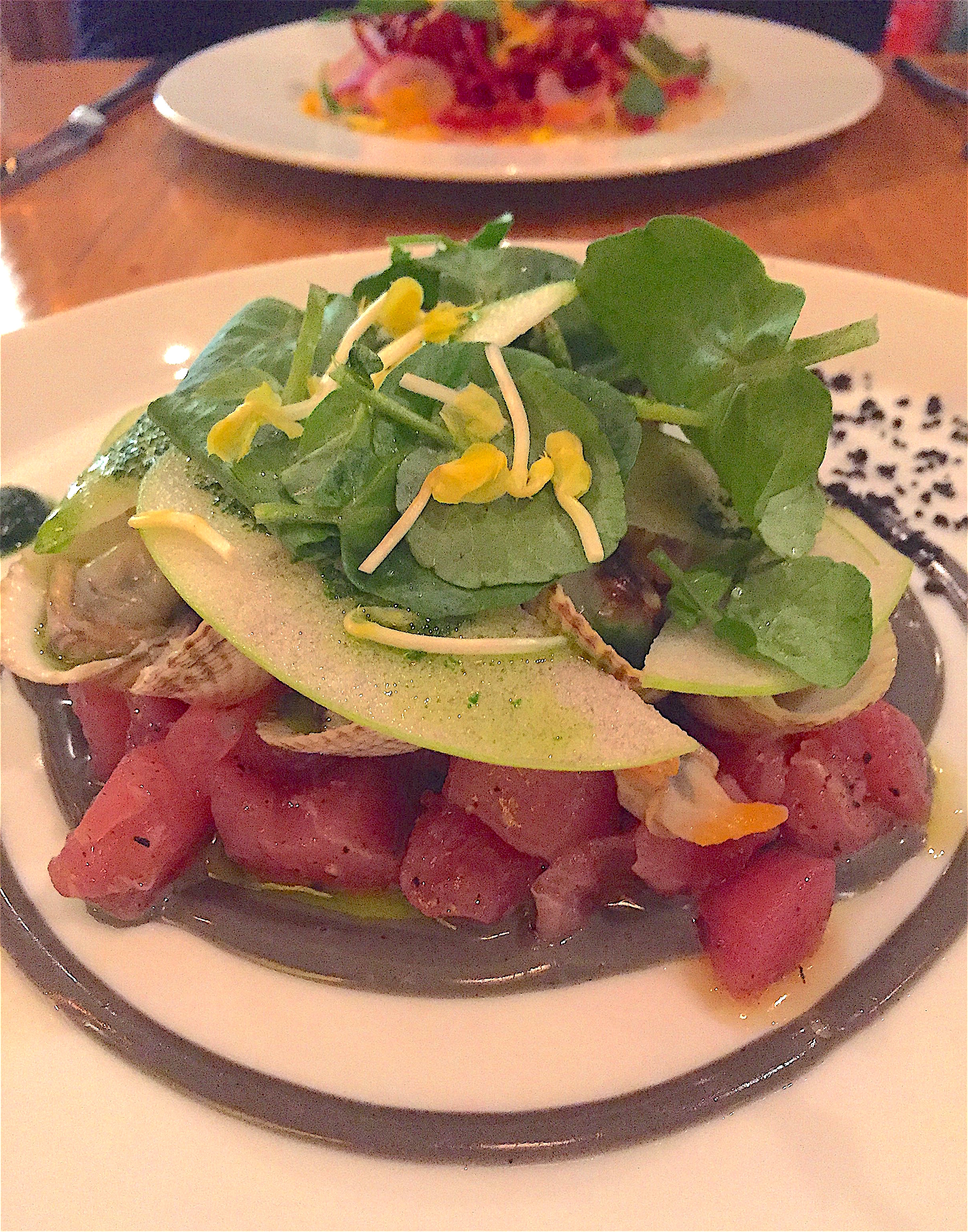 After doing all of the renovations necessary to create this handsome restaurant with exposed stone walls, a blue fish-scale tiled bar and retro chrome wire seats with peach and turquoise cushions, the team had a set back when the co-op board of the building in which they're located refused to allow them to install the exhaust fans necessary for using a grill. This explains why most of the seafood on the menu is raw, steamed or just briefly seared, but in the end the constraint hardly crimped their style, since what's on offer from the recently arrived new chef, young Japanese chef Katsuhiko Sato, who formerly worked for Yannick Alleno, is light, inventive and appealing.
My chunky tuna tartare came with garnishes of Granny Smith apple cut into matchsticks, steamed cockles and squid's ink mayonnaise that was one of the best uses of this product I've ever found. Spared the usual heat, the ink retained a potent oceanic lushness that made me wonder why more chefs don't use it in cold dishes. Bruno's sea bream carpaccio was a similarly attractive and generously served presentation of impeccably fresh fish with beets, radishes, and grated poutargue.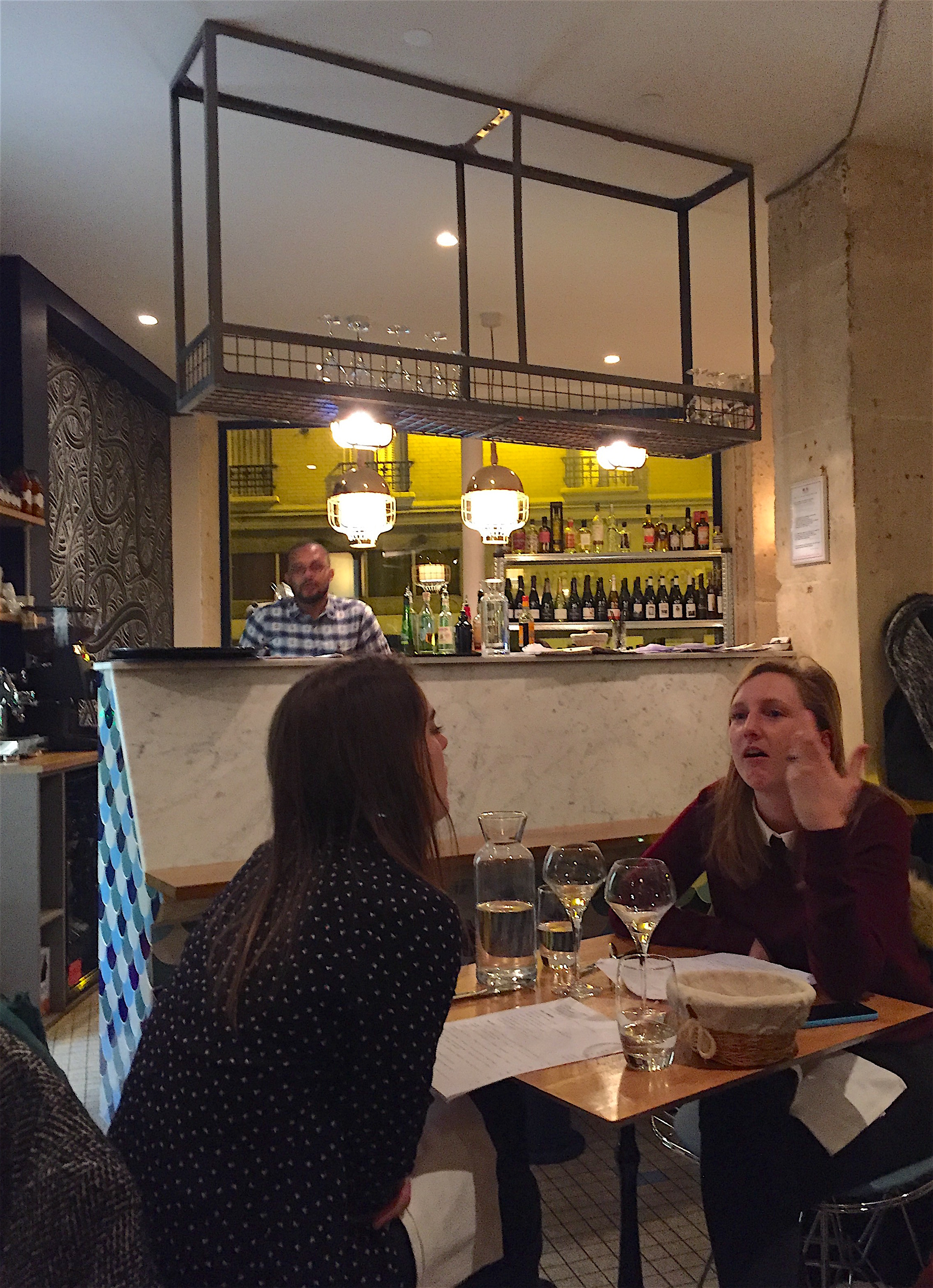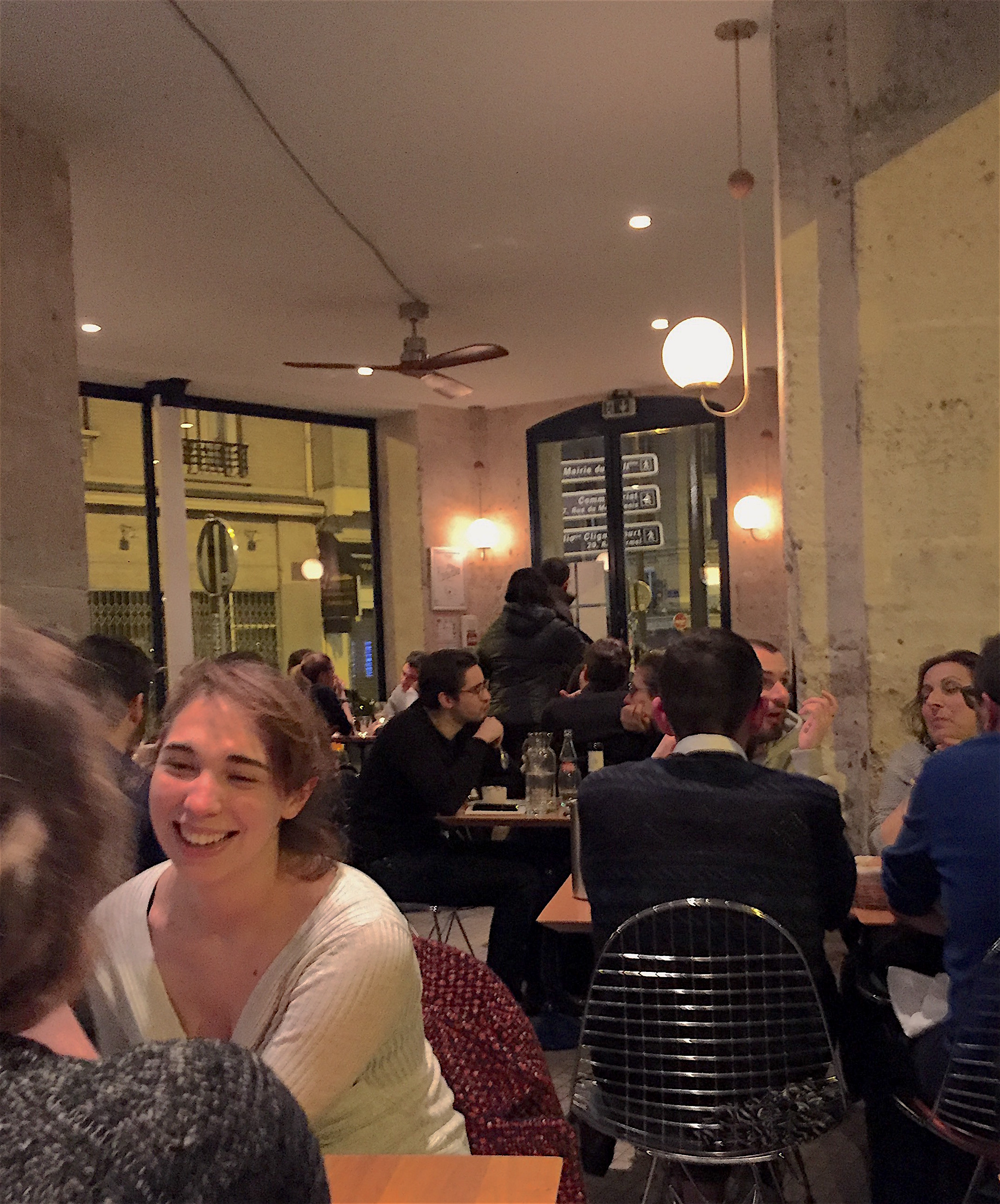 On a future visit, I'd happily try the steamed skate wing with Chorizo, Brussels sprouts and a Xeres spiked ricotta cream, while Bruno says he'd angle for the sea bass ceviche with red onion, lime juice, green Tabasco, coriander and passionfruit. And just on the off chance your dining companion is not a fan of shells and fins, truffled burrata, beef carpaccio with trout eggs and pine nuts, and a changes-daily vegetarian plate are also available.
Adding to the pleasure of this meal was the busy happy atmosphere in this understandably popular place and the alert and notably friendly service. We finished up with an excellent cheese plate for me and a clever riff on cheese cake that came with an Oreo crust and beet coulis.
Aside from tucking this address aside for a return visit for myself, I'll definitely be recommending as a great lunchtime option for anyone who's planning to explore Montmartre, one of Paris's most charming and emblematic neighborhoods.
Fichon, 98 rue Marcadet, 18th Arrondissement, Paris, Tel. (33) 09-70-94-52-14. Metro: Jules Joffrin. http://www.fichon.fr Open Tuesday-Saturday for lunch and dinner. Closed Sunday and Monday. Average three-course meal 30 Euros.