Restaurant Alan Geaam, Paris | The Importance of Being Earnest, A-
April 10, 2017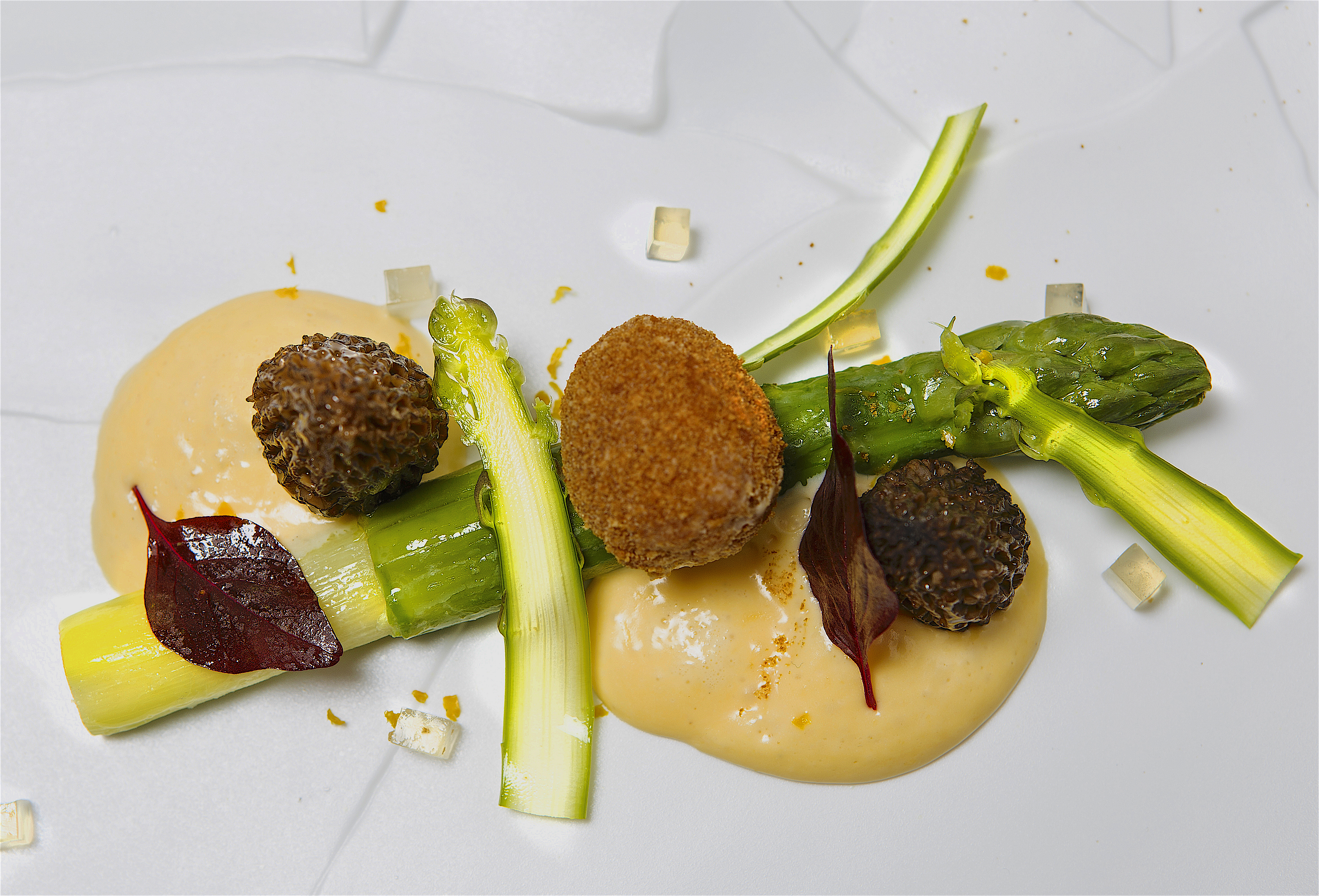 Restaurant Alan Geaam is one of the best new restaurants in Paris in 2017, and one of the reasons it's so good is that you've probably never heard of Geaam before. That's because this amiable, hard-working chef spends all of his time in the kitchen instead of grooming a big ego with public relations like too many other Paris chefs these days. Instead, Geaam, a gentle, shrewd, self-taught chef who was born forty-two years ago to Lebanese parents living in Liberia, is one of the quiet men (and women) of Paris gastronomy. I've loved his cooking ever since an initial discovery at L'Auberge Nicolas Flamel, the first Paris restaurant Geaam owned, and have watched his cooking become more and more inventive and appealing as he's opened two other popular Paris bistros, AG Saint-Germain and AG Les Halles.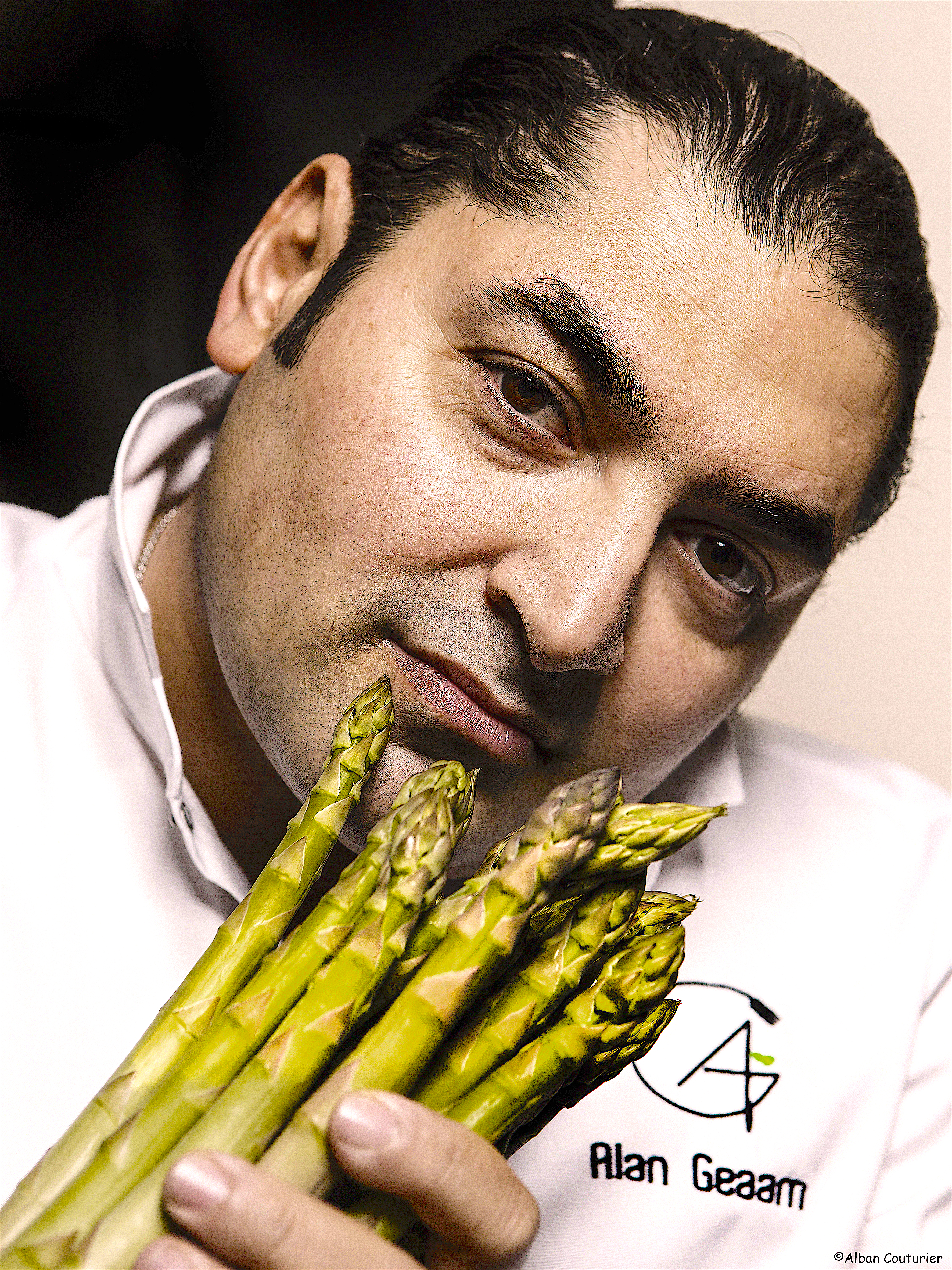 "The reason I cook is to make people happy," says Geaam, who has thus far eschewed becoming a brand-name chef in an age of food-television celebrities and ego-driven gastronomic personnages. To wit, Geaam is not one of those chefs who speak in over-coached talking points but is instead warm and off-the-cuff.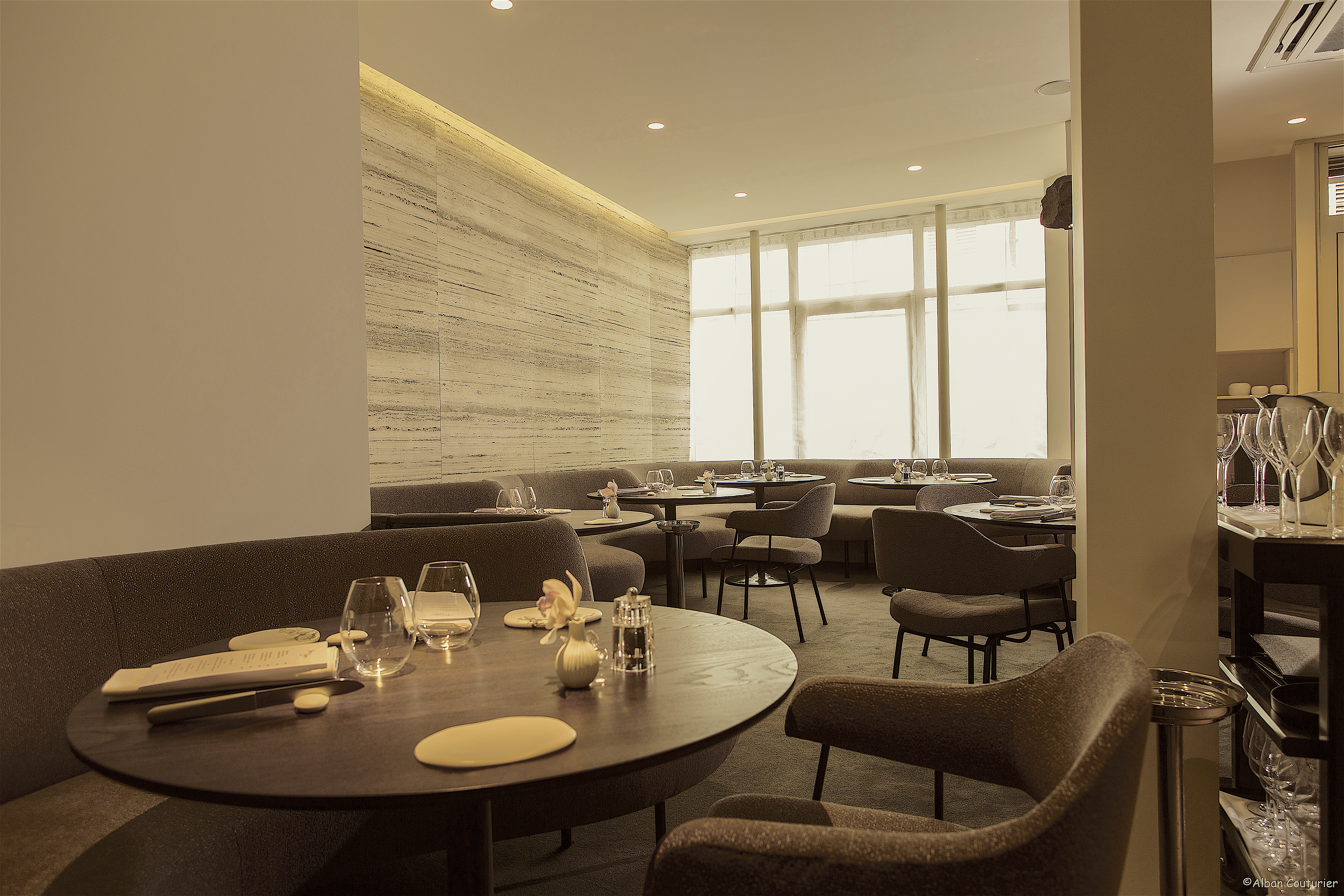 His new place occupies the former premises of chef Akrame Benallal's old restaurant in the quiet rue Lauriston just beyond the Arc de Triomphe in a part of the city where upmarket restaurants are assured of a good trade at noon by business lunches and a reliable clientele in the evening from nearby hotels and locals in an affluent part of Paris. This part of town  has thus far been overlooked by the rising new generation of chefs who have been so dramatically renewing the city's gastronomic laurels, probably because the rents are so lofty but also because the natives are generally older and have a decided preference for classical French cooking. Now that looks set to change.
But was this location a gamble for Geaam? "I don't think so," the chef told me when we chatted before dinner. "I think Parisians in general are adventurous diners, and that the clientele in this quartier will respond my take on relaxed modern French haute cuisine, because these people are worldly and know good food."
Eye-balling Geaam's short menu–he offers three tasting menus composed from the two starters, two main courses, a cheese course from the renown cheese-monger Bernard Antony in Alsace, and two desserts, which can be ordered as three, five or seven courses, plus hors d'oeuvres and petit fours,  Everything that night looked good, but I have long since developed a great wariness about tasting menus, which inevitably take too long and either over or under feed you. So Bruno and I decided on the five course menu.
After a round of clever hors d'oeuvres, our first course was a winsome expression of spring–fat green asparagus from Provence, morel mushrooms, a breaded deep-fried quail's egg, and as a first expression of Geaam's love of herbs and spices, a few leaves of Thai basil, which added some raciness to the lusciously cosy swaddling on a perfectly made Hollandaise sauce.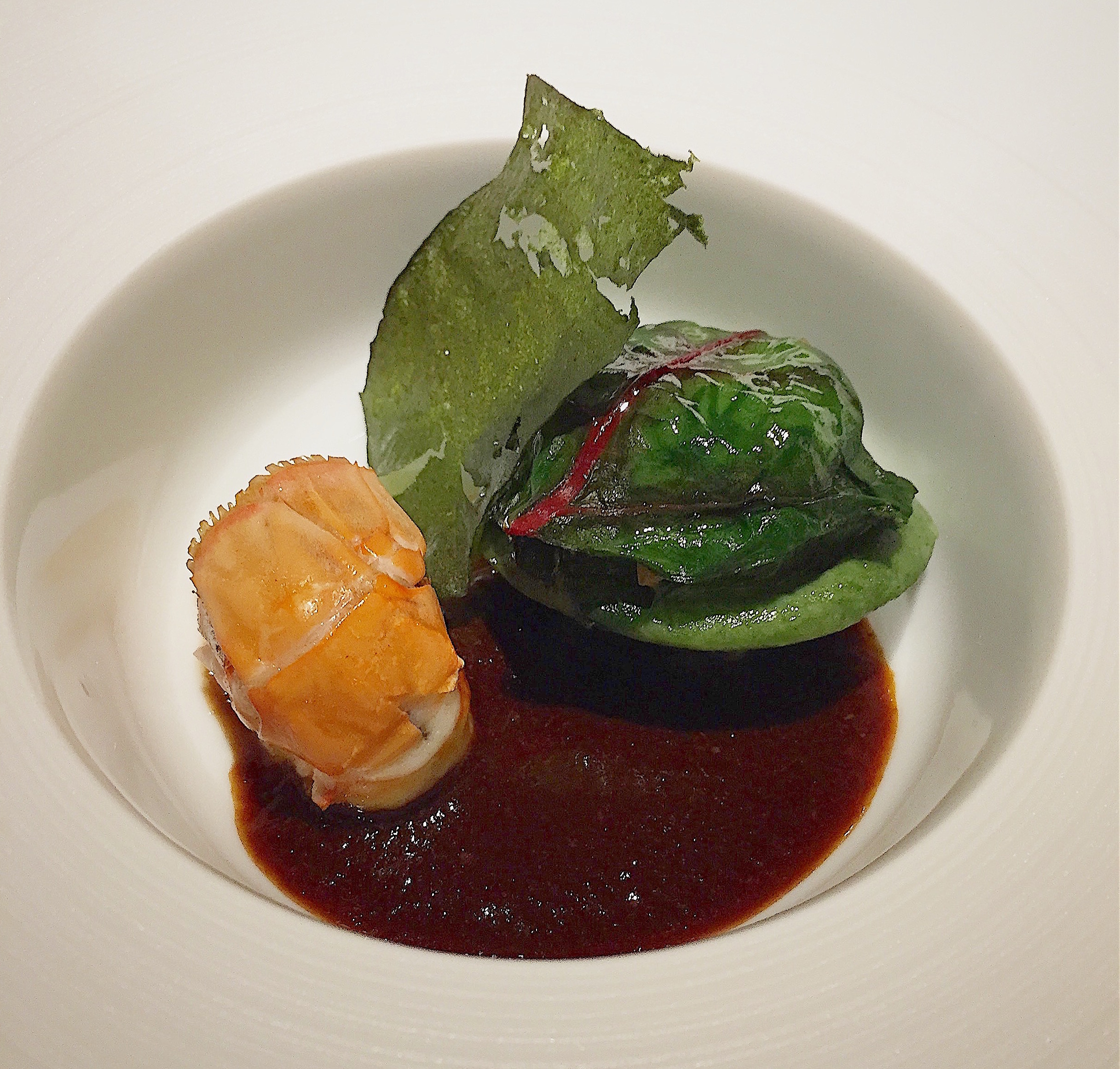 It was the next course, though, that showed off Geaam's now assured confidence and the tender new buds of his very personal gastronomy, cooking that makes references to the lost world of a little boy born to a foreign family living in tropical Africa. A single perfectly cooked langoustine came in a pool of deeply reduced chocolate-colored sauce made from a reduction of the juice of langoustine heads with a green ravioli filled with langoustine capped with a baby beet leaf.  A small fragile ribbon of nori added salt and emphasised the iodine-richness of this intricately imagined and created cameo of tastes and textures. What shrewdly jarred its classicism, however, was the very gentle taste of Vietnamese cardamom in the sauce. Cardamom is not, of course, a seasoning used in French cooking, but it's deftly used and appreciated in the Middle East, Iran, Pakistan and India.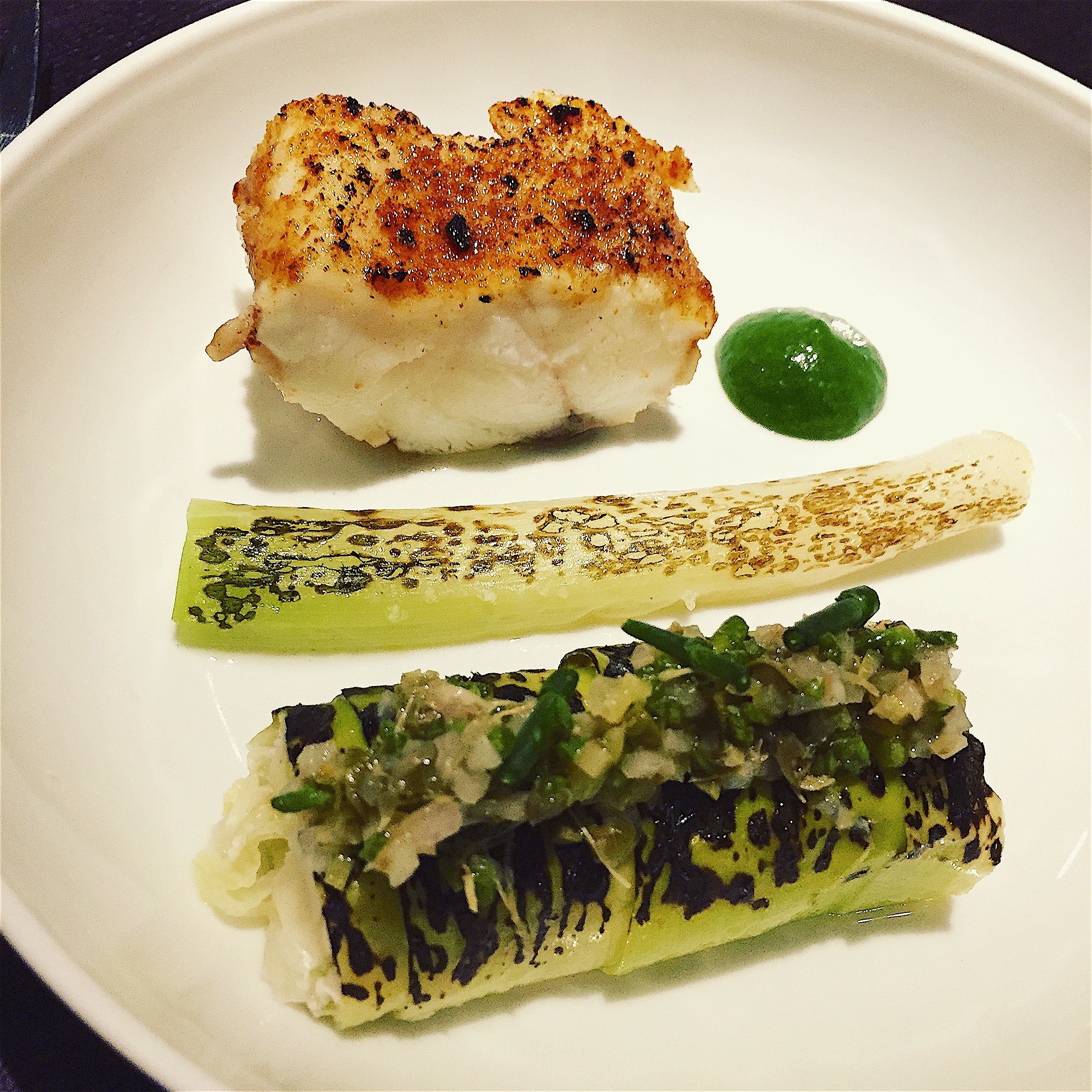 Humility is one of the most under-rated ingredients in any restaurant kitchen. That's what I keep thinking during my dinner at Restaurant Alan Geaam, and the dish that will serve as a permanent reference for this verity was the next course in my meal here, pan-fried monkfish with vadouvan, an elegant French curry mix, charred leeks and a roll of leek and monkfish with capers and seaweed. This succulent fish with a delicate perfume of the the Spice Coast of India was elegant, understated and profoundly satisfying, and it was Geaam's restraint here that made it so good. The vadouvan teased the quiet  sweetness of the fish and the vegetable without disguising their natural flavors, and this ability to enunciate the natural tastes of produce is always the sign of a chef with serious talent.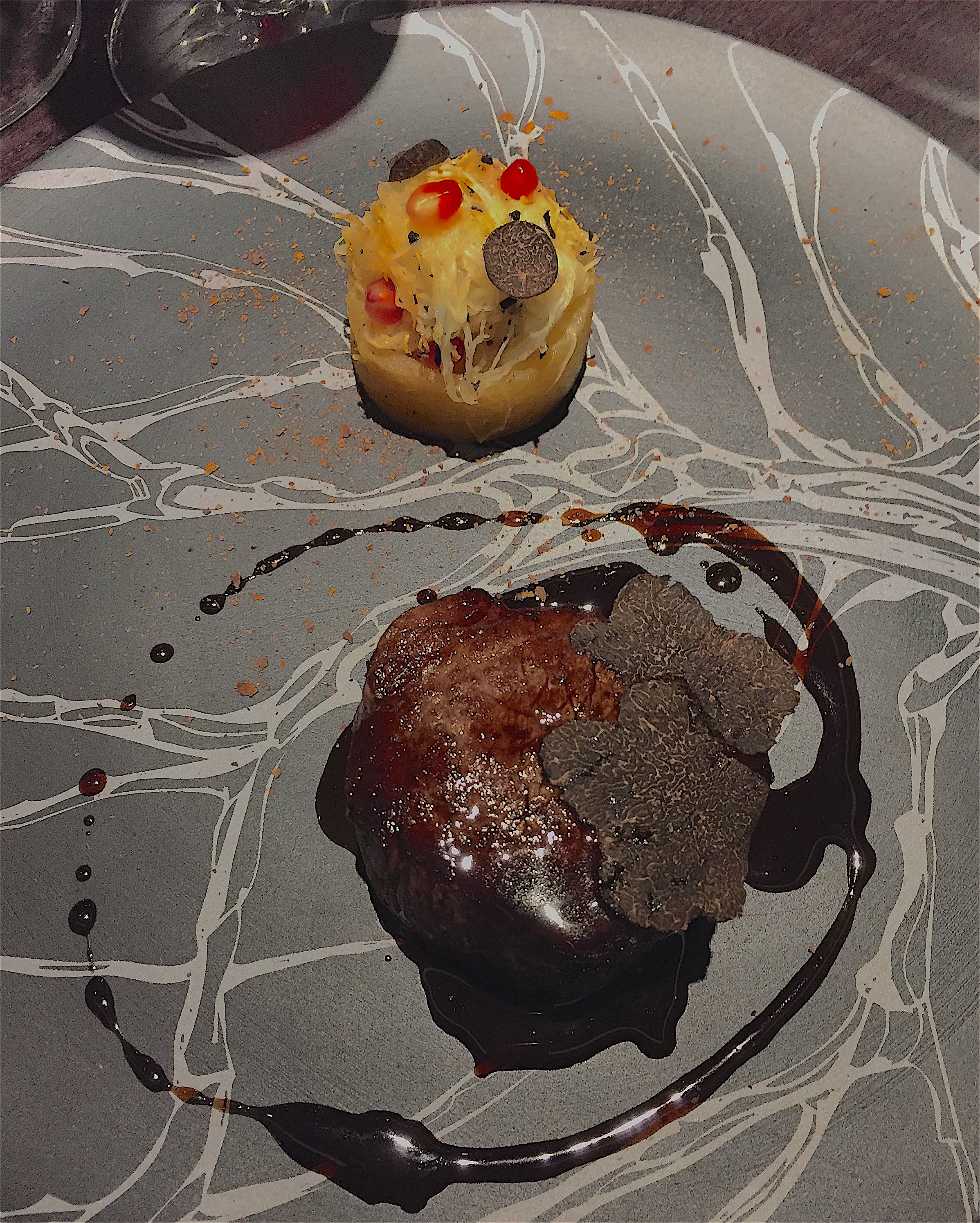 Next a succulent beef filet with black truffles shavings, a deeply reduced jus and a potato nest garnished with pomegranate seeds, another shy nod at the chef's heritage. Knowing something about Geaam's background made the self-effacing elegance of his cooking here that much more poignant. After a childhood in Liberia, the chef lived in Lebanon, the United States, Italy, and the Czech Republic before he arrived in France twenty years ago, not speaking the language and with a pittance in his pocket. He promptly found work in a succession of restaurant kitchens, which began his long self-taught education in French cooking, his passion.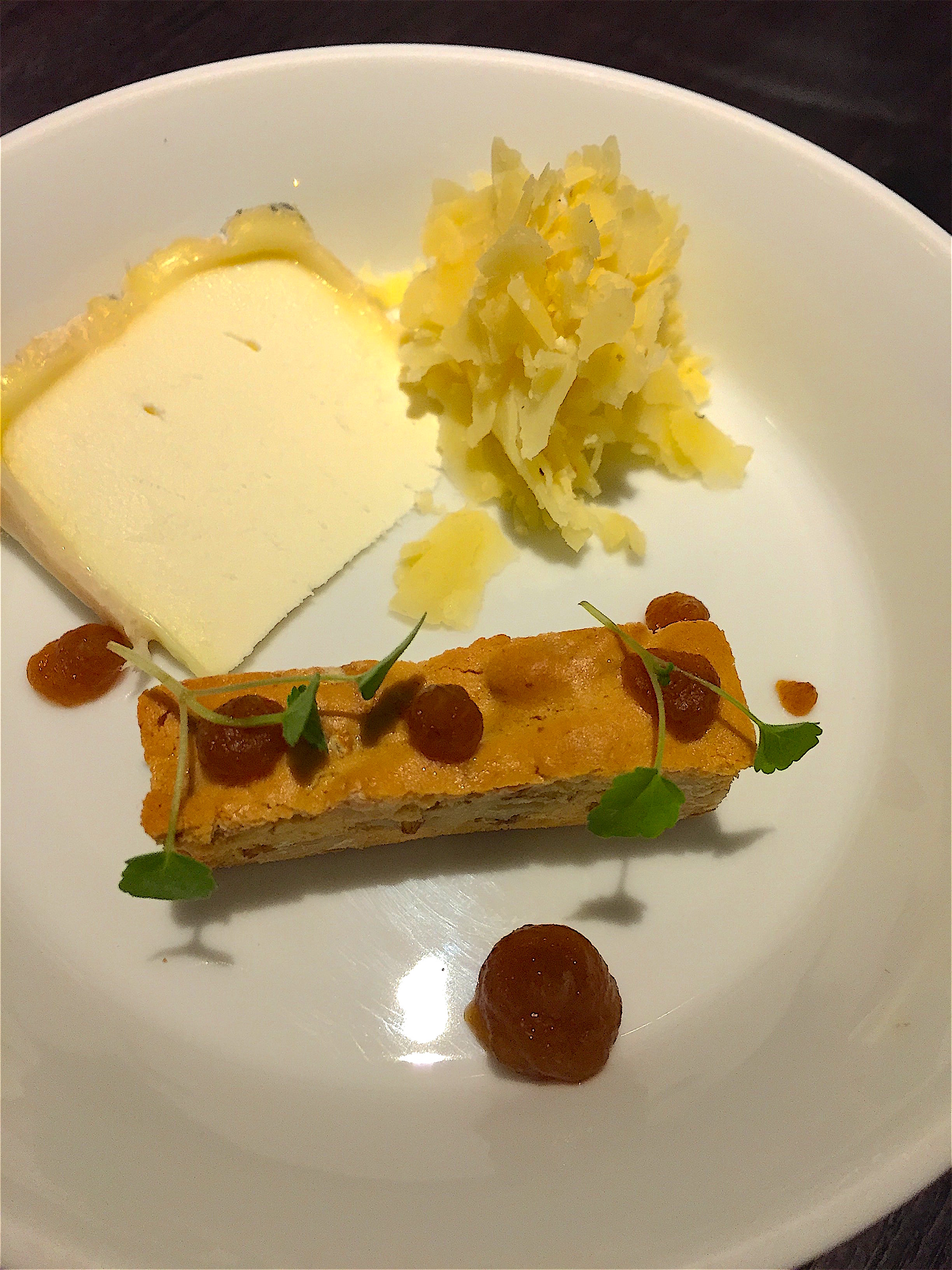 A plate of cheeses–a tangy chèvre and a nutty Emmental, from Bernard Antony, the famous Alsatian cheesemonger, with date chutney, an original and excellent condiment for cheese, followed. Meanwhile, I was almost touched to watch Geaam bashfully presenting himself to several tables as the evening's dinner service was winding down. An enthusiastic young American couple complimented him on his cooking, and then suggested that he would be a huge success in Los Angeles, where they live. "Thank you," Geaam replied. "But I am very happy in Paris living my French dream. My passion is French produce and French gastronomy, so I really don't see myself anywhere else," he concluded politely.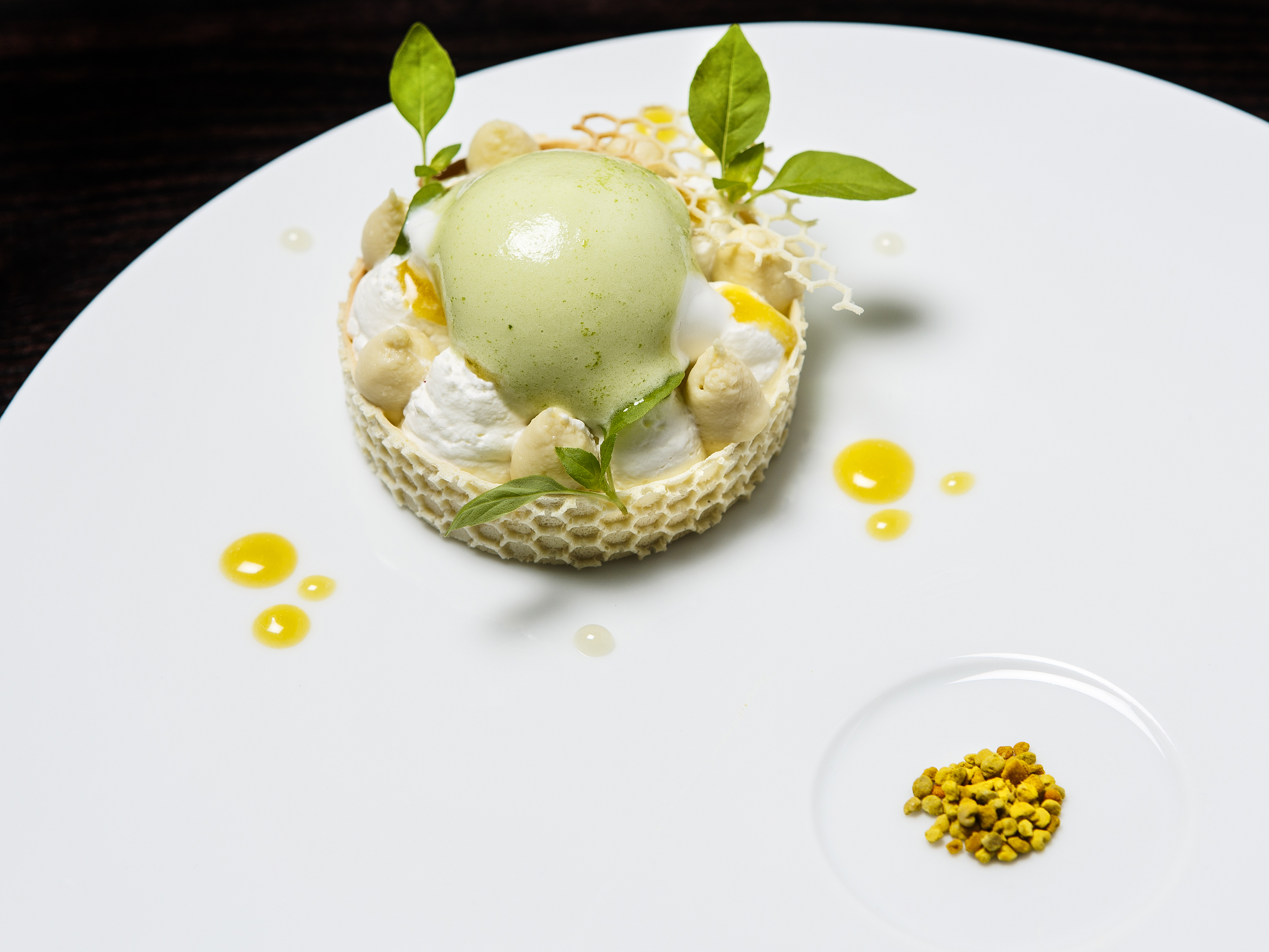 The pair of desserts that concluded this meal were both artfully angelic in different ways. The first, a composition of pink grapefruit, aloe vera gelee and eucalyptus, was bracingly refreshing, while the second, "honey milk from my childhood" with hyssop ice cream, was nostalgia framed by the exigence of remarkable technical skills and a remarkably astute palate.
As this meal previewed, Alan Geaam has a brilliant future ahead of him.
19 rue Lauriston, 16th Arrondissement, Tel. (33) 01-45-01-72-97. Prix-fixe menus, 40 Euros, 60 Euros, 80 Euros. www.alangeaam.fr